The game's difficulty wasn't all I had to face.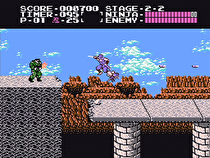 Ninja Gaiden was always one of those NES games I loved but never finished. Throughout my youth, I played the game to near completion, arriving at the last stage many times.
For those unfamiliar, the last level in Ninja Gaiden is very brutal. Not only does it place many enemies in strategically annoying places, but if a player manages to make it to the end of level 6-3 and dies at the boss, he returns to 6-1 instead of the last checkpoint at 6-3. If you defeat one of the end boss's first two forms, though, you don't need to fight it again.
Over the course of my life, the game's difficulty was never the only thing I fought against. I know on multiple occasions that I made it to the last stage, and even to the second form of the final boss. However, each time I managed to do so, the power at my house would go out, forcing me to restart the game from the start. The power going out isn't something that happens often where I live, and these coincidences made it feel as if the game itself was trying to stop me.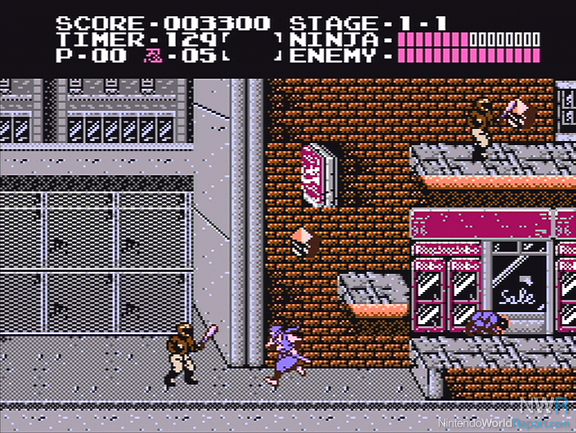 Recently, I was over my girlfriend's house and decided to play Ninja Gaiden. I had made it to the final stage and was failing miserably. It was near 1:00 a.m. at that point, and I decided to leave the console on and return to it in the morning. When I awoke, I noticed the power was off. My girlfriend later admitted to powering off the NES, much to my dismay.
A few weeks ago, during a long power outage caused by Hurricane Sandy, I sat in my dark basement. A generator was powering my house, and I decided nothing could stop me now—I had to defeat Ninja Gaiden.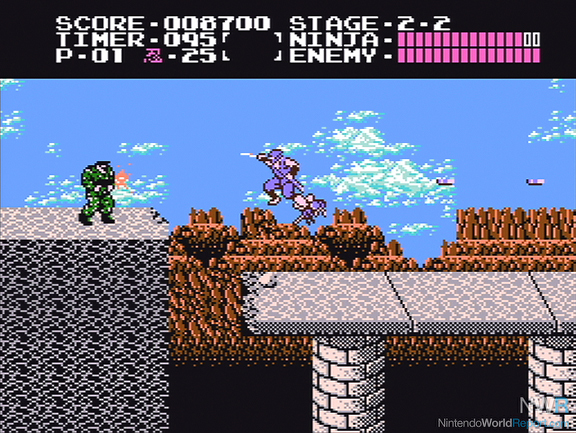 I powered up my NES and the TV, the only things in the basement using power, and had at it. I made it to the last stage in record time, just as the generator ran out of gas and shut me off. This happened two nights in a row, and made me feel as if the curse was still with me.
I wasn't going to get discouraged, though. On night three I blasted through the game. I had become so skilled at the final level that it didn't matter how many times I lost to the boss. Getting back to him had become somewhat easy with years of practice. It was then and there, in the dark, that I defeated Ninja Gaiden. My curse had finally been lifted.