Is it possible to trump Paper Mario in every way? Why yes, and I'm glad you asked.
While certainly taking advantage of Paper Mario's physical predicament, the Mario & Luigi series handily crumples its figurative brother and throws it into the trash. No, not the recycling. That would mean it would have a chance to come back.
Excuse the initial hyperbole, because the Paper Mario games most certainly deliver. They're fun, but they have also always had the home console advantage. Paper Mario has always been taken more seriously, with more eyes on it. But the Mario & Luigi series outshines it without breaking a sweat. It has had to earn our respect from the handheld ghetto. It's a scrapper, and better in many ways.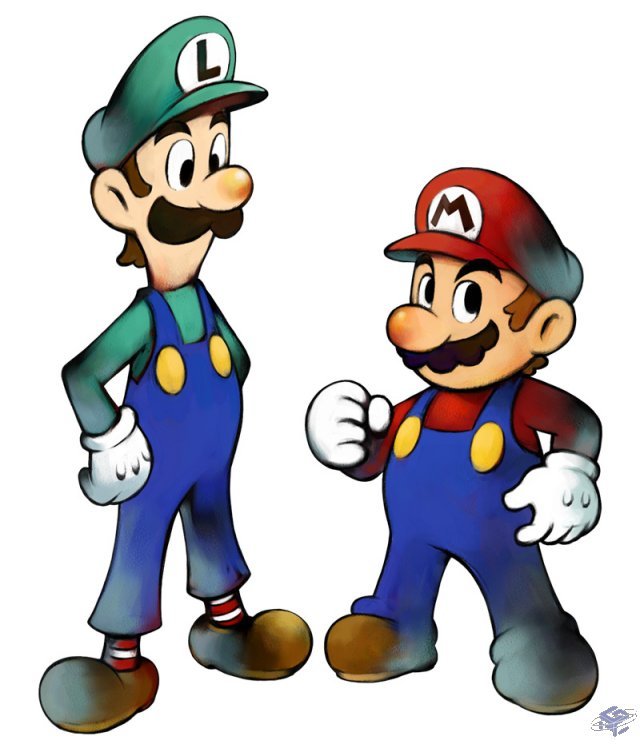 For starters, the Mario & Luigi series is far more creative. Perhaps in trying to stand out on handhelds that boasted catalogs rich with great RPGs, M&L had to be riskier. It viewed the world of Mario from a very goofy lens, playing host to a cast of memorable characters and enemies, all of which hinged on excellent humour and writing. Enemies in the Paper Mario series made their splash and then it was on to the next; there was never any longevity. Wham, bam, thanks for trying to take over the Mushroom Kingdom. But Mario & Luigi had Fawful, an enemy just as constant as the brothers. Starting as an oddball assistant in Superstar Saga, he slowly plotted his return from beneath Peach's castle in Partners in Time, and made his triumphant return as the big baddie in Bowser's Inside Story. Fawful obviously made a splash among the Nintendo faithful. Is there anyone remotely analogous in Paper Mario? Worst of all, word is that Paper Mario: Sticker Star doesn't put much emphasis on writing and dialogue, and that a lot of the humour now comes from sight gags. I suppose it's just succumbing to the hilarity of its competition.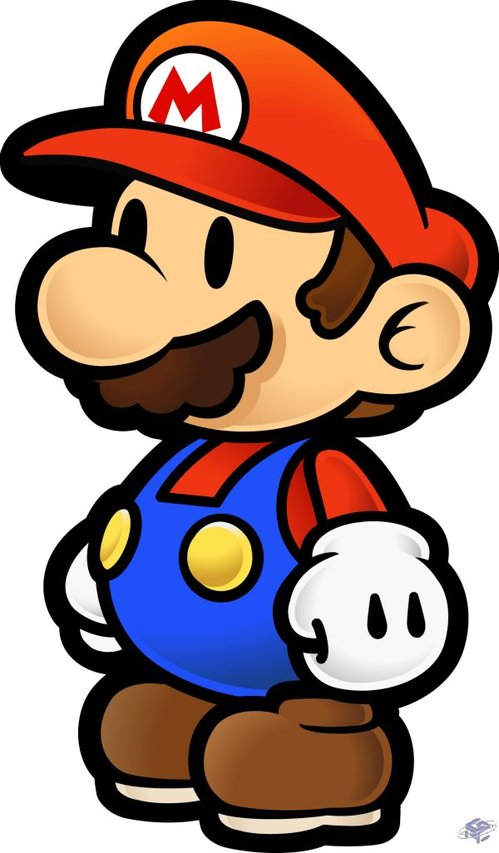 What I adore the most about the Mario & Luigi games is its sprite work. It's not likely you'll see anything like it elsewhere. Crafting sprites and their animations take time; there's a genuine reason titles like Ace Attorney and Professor Layton are moving to the third dimension. But AlphaDream is staffed by madmen (or child labourers) willing to give it all for their craft. Throughout the entire series, there are animations that occur only one time. That's insanity! Paper Mario cannot compare. Hell, it hasn't even taken proper advantage of its paper aesthetic. The series started off on the Nintendo 64, so its visuals are hardly a highlight. Superstar Saga was a Game Boy Advance game, and its 3D brethren still can't outdo it.
AlphaDream's work on the M&L series makes you speak poorly of games that you otherwise love. Putting any entry of the series next the best of what Paper Mario has to offer isn't even fair. But if you do it, don't be shocked to see Paper Mario: The Thousand-Year Door turn into an actual turd.