Gamers in Japan get all the cool stuff.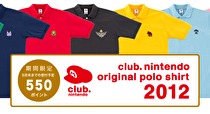 In early April, I reported on a really cool gift Club Nintendo members in Japan had a chance to snag: customizable, Nintendo-themed polo shirts. For 550 points, not only would you get a limited Club NIntendo shirt, you would actually get to semi-design the thing! Eight colors were available: black, navy blue, red, yellow, green, light blue, pink, and white. After choosing your color, you could choose from one of six Nintendo emblems. These included Rover from Animal Crossing, Mr. Game & Watch, Donkey Kong, the Triforce, three heart pieces from The Legend of Zelda, and a fire flower.
After forking over my 550 points, I went ahead and designed my own shirt early last month shortly after the special gift was announced. At the time, I was forewarned I would have to wait nearly two months before I would receive my creation. With this being one of the most useful and coolest prizes I've ever come across on Club Nintendo, I didn't mind waiting a little bit of extra time. With all the different design choices, I found it hard to choose from among all of the colors and emblems. After about an hour of internal debate, I settled on a design and color and then ended up forgetting about it for over a month.
When I saw a slip from the post office after returning home from work today, I quickly remembered my previous order and got excited. Since it had been so long since I had placed my order, I had forgotten which color and design I chose (Club Nintendo Japan lists that I ordered the shirt, but was short any of the details). This was almost like getting a Christmast present early, and with E3 just around the corner, that's exactly what it felt like. Check out the pictures below (please excuse the lighting in my apartment) to see my Club Nintendo Polo Shirt.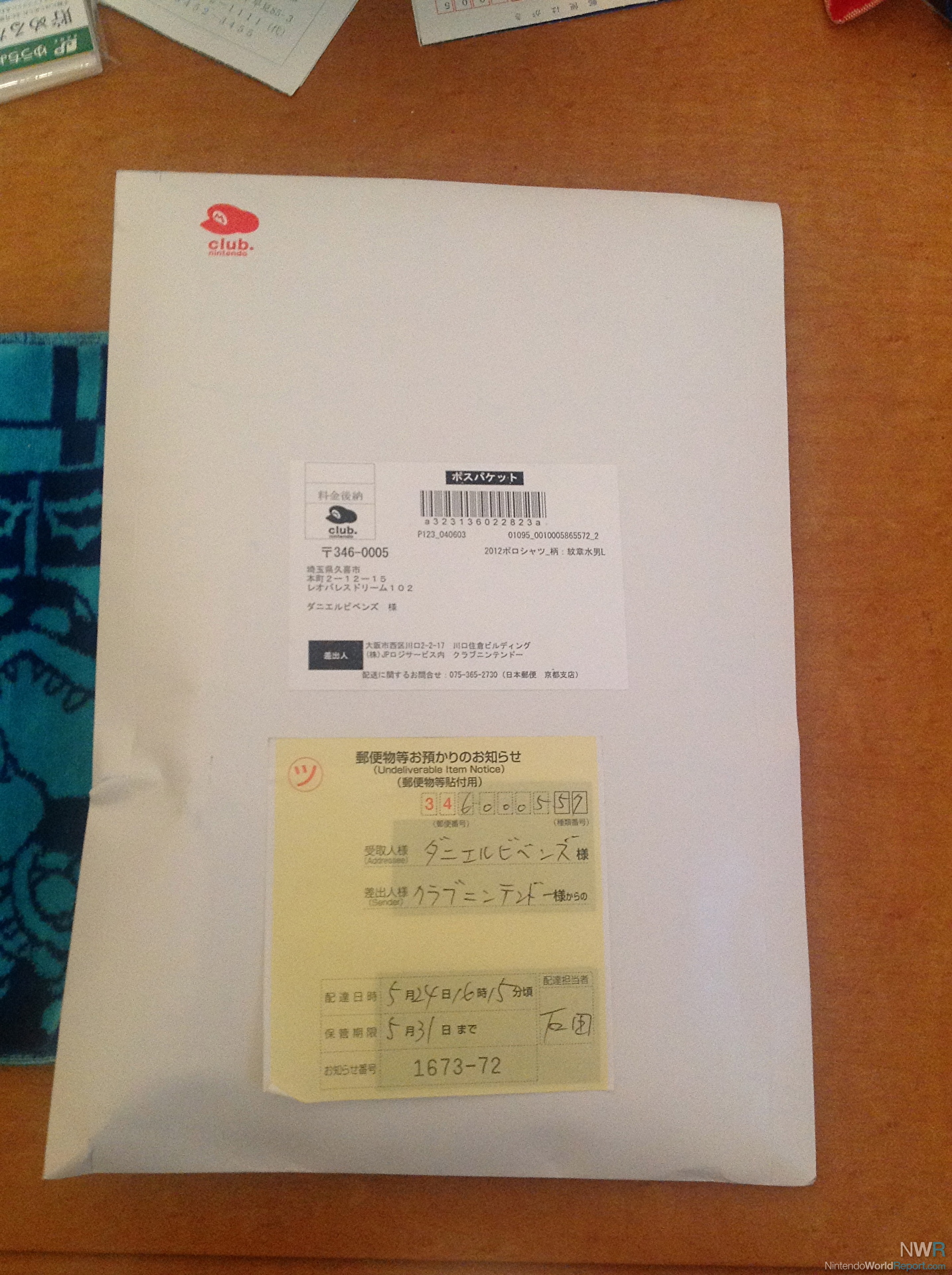 Package get
Shots of my shirt
While Club Nintendo in the other regions across the globe has stepped it up in recent years, sometimes there is just no comparing to the kind of rewards made available in Japan. It's a pity stuff like this hardly ever makes appearances outside of the Land of the Rising Sun. However, if it did, what color and emblem would you choose? Check out some of the color and emblem combinations in the gallery below and let me know what you think in the comments.