Features Nintendo can learn from Brawl to make Wii U the best online console ever. Confused? Read on!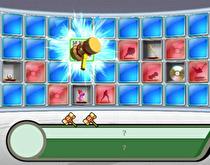 Achievements
One my the first (and best) implementations of achievements was in Goldeneye back on the N64. Completing levels under certain times gave you meaningful unlocks, such as cheats and other bonus options for multiplayer such as turning off the radar. In the current generation of consoles however, achievements (or trophies) have been changed into a point system, mostly with the purpose to spur you on to beat your friends. Good achievements give you incentives to explore more, beat levels you wouldn't normally attempt or go places you wouldn't try to normally. In Smash Bros Brawl you had the best of both of those systems, meaningful unlocks like back on Goldeneye, but also incentives to try new and challenging tasks like beat a certain score or amount of enemies. Your rewards were extra characters, trophies, soundtracks, pieces for custom levels and more. For the truly impossible tasks you could even use a golden hammer to skip the ones you know you'd never achieve.

How could it be refined and improved for Wii U?
The problem with the Brawl system was the fact it was only ever used in Brawl. I was hoping for a similar setup in Super Mario Galaxy or Mario Kart Wii, but we saw no such things. This may go against some of Nintendo's long-term policies, but I really think they need to use this, or a similar system across all games. I'm not saying the Brawl way was perfect, but I think it's a unique 'Nintendo take' on the current achievement systems. I think Sony made things a little more complicated with the levels system and different types of trophies, but it was at least a unique take on it. I don't want a copy of the existing systems, I want something with a Nintendo twist, something fun, meaningful and unified across all games. If 3rd party developers don't want to reward players with extra modes, artwork, characters, soundtracks etc, they could just cop out and give an Xbox style list with points (But where's the fun in that?). If Nintendo could somehow incorporate Club Nintendo coins into all of this, it'd be all the better for it. Heck, why not just make them the same thing. I'd rather get 10 coins for getting all the gold trophies in Mario Kart than filling in a survey. You got all 100 achievements in Galaxy 3? Congratulations, you now have 100 coins to spend on a VC game of your choice.

Masterpieces (Classic Game Demos)
Nintendo and demos, two words that were not usually in the same sentence. Back in the N64/PS1 days, I'd often lament at the fact that my Nintendo magazine would never have a shiny demo disk taped to the cover, thanks to the insistence on using cartridge based media. Then the GameCube came along, which is when it started being weird (only a handful of demo disks ever made), then finally with the Wii and it's WiiWare/Virtual Console download service it just started feeling like downright stubbornness (until they fixed it many, many years later). To this day I've never understood Nintendo's previous stance on demos which boiled down to something along the lines of; "If people want to buy a game, they'll go out and buy it". That's why it was such a nice surprise to see a whole batch of classic game demos included in Brawl, especially considering many were available on the Virtual Console at the time. Nintendo could have easily just included links to the shopping channel to buy these games; "If you liked playing as Pit, why not buy Kid Icarus!" However, you might have seen a lot of people beginning to dislike Pit after playing two minutes of his hard-as-nails NES debut. The timed demo idea was genius, as developing a one level demo of an NES game would mean going into the original code and modifying it, a very time intensive and ultimately pointless task, not to mention that some NES games might not be structured that way. The timer gave you a short time to get an idea of what the game was about, or if this was how you remembered it from your childhood.

How could it be refined and improved for Wii U?
Nintendo are slowly coming around on the idea of demos. For starters they brought back all the WiiWare demoes, then they started doing them on the 3DS eShop - such progress! The whole play-count limits may be a strange thing to do, but these are all baby steps for a company who've never allowed demos before. It's a shame they aren't available for all games at all times, but we're getting there. On Wii U, the timed demo system for Virtual Console games could be an easily implemented feature across ALL VC games on ALL legacy systems from day one. Stop me if the following has happened to you browsing VC games; you spot a title you've heard of but the tiny grainy pictures and short explanation doesn't help you. You download the game anyway and it's either not the game you remembered or it's no where near as good as you thought it was. On the Wii U a 'two minute trial' button could be added on the store, allowing players to quickly remind themselves of the game and make sure their childhood memories aren't misleading them. This way I'm sure a lot more people would buy a lot more VC titles, knowing that they aren't about to download a retro stinker. It seems like such an easy and cheap to implement idea that Nintendo might go for it, remakes with online play are another thing entirely, but I'm willing to reign in my dreams and bring them down to a doable (by Nintendo) level.

Online play
In response to the lack of voice chat in Brawl, Sakurai famously said "if you're really desperate for it, you could set up Skype by your game station." Looking back, maybe that was a fair warning of just how broken the online play was going to be! Despite the online play being basically unplayable, the fact remains Brawl did have online for up to four players, with a lot of things exploding and ricocheting across the levels. It was at least very ambitious. Not only were regular matches online, but a lot of the bonus games such as the home run contest were too. A cute feature implemented due to the fact the Wii had no headset, was the taunt/messaging system. Brief messages could be programmed to the d-pad to taunt your friends online. Mine were always varying comments on the slowdown and whether we should quit playing now.
How could it be refined and improved for Wii U?
It goes without saying that all Wii U games should have online features in some capacity. Of course, Nintendo will never force it like Microsoft does, but here's hoping that all 3rd parties will show Nintendo how it's done and include it in all their games. I like the idea that even the smaller, mini/side games and modes can be played online, (like the home run contest, sandbag etc) and not just the obvious online version of the main multiplayer modes you see in most games these days. In Mario Kart it would be great to play the mission modes together or even collaborate on a kart emblem drawing session. I really hope that online sessions start as the game loads up and only end when you quit the game, not when you back out of the online multiplayer screen.As for the quick messaging system, this could obviously now be assigned to the touch screen, but why not go one step further and make voice messages an option too. For times when you can't scream the obscenity of your choosing at the top of your voice, why not pre-record a message and press the button at the appropriate time - the people sleeping in your house will be none the wiser. Just remember to wear headphones.
SO my conclusion is that Brawl had it all....but we want Wii U to have even more. Sound off below for what (unique or otherwise) online features you'd like the Wii U to have!