Welcome to my semi-regular merchandise focus! Today: Goldie figures.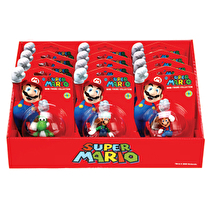 It's no secret that I'm a completionist.
Games with checklists give me a dirty, nagging, unsatisfied feeling if I quit before seeing 100% on my save file or leave that one blank space in the list of achievements. It's for this reason that I'm hesitant to ever play another Animal Crossing game again after spending two years on Wild World.
This compulsive need to acquire everything doesn't just apply to games, and I'm a sucker for merchandise related to the games and series that I love. The words "Limited Edition!" or "Collect the whole set!" are usually enough to get me to throw down the cash without question. I have way too many expensive One Piece figures.
Nonetheless, a hobby is a hobby and I love researching whatever awesome Nintendo related stuff hits the store shelves. I figure my obsession might at least be of use to like-minded collectors out there. And so, welcome to the first of many merchandise spotlights I'll be writing up, showing off some of my personal collection, presenting exciting news about cool new collectibles on the market or reminiscing about rare gamer swag from the past. This is my Mariobilia.

Today I'll be taking a look at the Goldie line of Super Mario Mini Figures.
These figurines have made their way to store shelves all over the world, but were manufactured by Goldie Marketing - which is actually situated close to where I live here in Australia. Apart from their growing line of Mario swag, they've also become a well-known producer of licensed toys for brands like Mr. Men and Sesame Street.

Series 1
Series 1 was released in 2007, and features Mario, Luigi, Yoshi, Bullet Bill and a double pack with a Bobomb and a Paragoomba. These were later released in packs of two with red metal tins featuring Mario, and then later as a complete Series 1 Collection.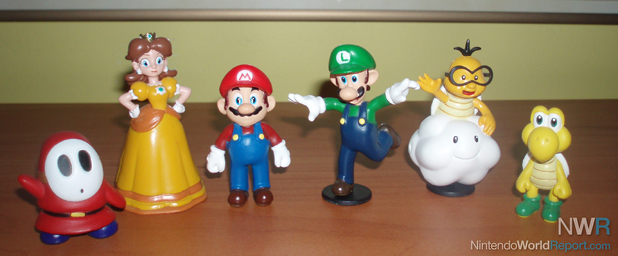 Series 2
Series 2 contained different poses for Mario and Luigi, Princess Daisy, Lakitu, a Koopa Troopa and a Shy Guy. These were released in 2008, with a later re-release in green Luigi tin two-packs, a Series 2 Collection box, and recently a large Mario-shaped carry case has surfaced containing all twelve figurines from both the first two series.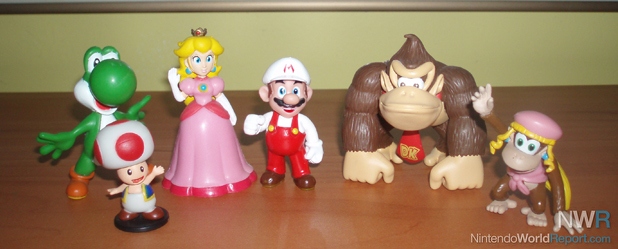 Series 3
Series 3 has Fire Mario, Princess Peach, Donkey Kong, Dixie Kong, Toad and a new Yoshi pose. These came out in 2010 (with an early release at some game and anime conventions before landing in stores), and like the first two sets they were later released in metal tins - the same red Mario ones from Series 1, and as a complete boxed collection.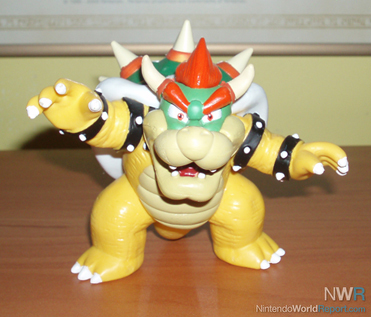 Bowser
The gargantuan Bowser figure was released by himself this year and is roughly the size of a tennis ball, I guess to keep the size relative to the other figures in the set. Between Series 3 and now, Goldie have released several multi-figure packs containing multiple colour variations of the orignal Yoshi and Toad figurines, as well as some "super" and "special" three-packs containing several figures from earlier sets and including a few figures from the not-yet-released Series 4, such as Diddy Kong, and an alternate Donkey Kong in a thumbs-up pose. It's currently unknown if and when series 4 will eventually hit shelves as the gaps between releases has slowed significantly, but I had the rare opportunity to see the prototypes in a cabinet at the Goldie office a few years ago (sorry, no photos). The three remaining unreleased figures were Wario, Waluigi and a double pack with Goomba and Boo.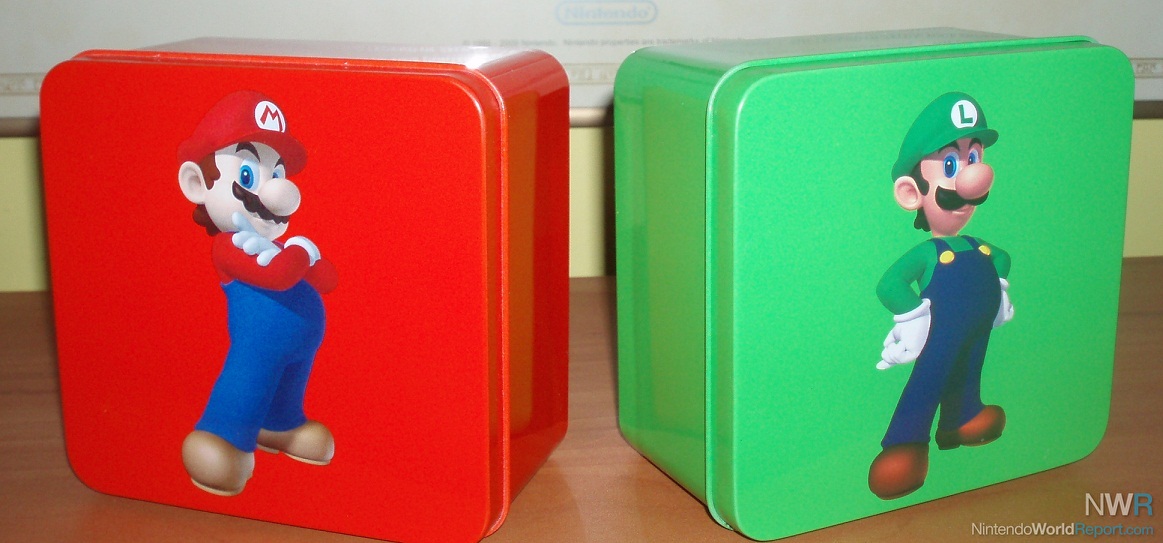 The metal collectors tins from Series 1 and 2.
The figurines are quite nice quality with decent molds, though the end result varies, as messy paint splotches and inconsistencies are fairly common. Avid collectors will want to inspect them on the store shelves to pick out the best of each figure. Most of the top-heavy or oddly shaped characters have their own little stands to keep them held up, however some figures such as Series 2 Mario and Series 3 Yoshi fall over frequently with little more provokation than someone simply walking past the shelf. I'll just assume I got some of the bad ones from the production line, nothing a little blu-tak doesn't solve. The hair piece on the Peach figurine is usually glued on slightly too far back, making her forehead stick out farther than her bangs. Bowser in particular had many messy plastic lumps on his spikes and horns where the pieces came out of the factory mold and were not cleanly cut - I trimmed them off with nail clippers.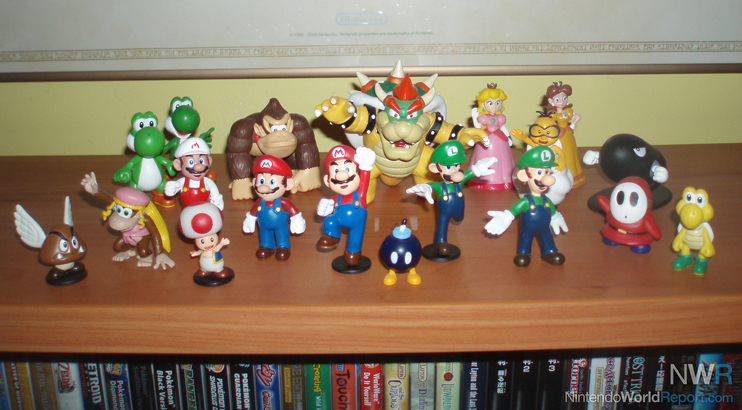 My complete collection thus far
All in all, these are a nice line of figures for those who want to adorn their shelves or computer desks with a little Mario style. The full box collections are a better deal than the individual first releases, and while some can be pricey (Bowser was AU $15!) they're an easier option than importing figurines from Japan. Picky people will want to sort through the shelves to find the better-made ones as the manufacturing quality is not consistent.
Thanks for checking out the first entry in my new blog series. I hope to show off some of my other Mario stuff at a later date, and check back later for my look at the highly coveted Hyrule Historia in Mariobilia #2.