If you're a lefty, this is the best way to play, but it looks ridiculous.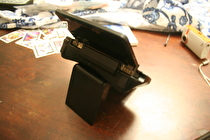 When I received my review copy of Kid Icarus: Uprising from Nintendo late last week, I proceeded to take it into some sort of lab where I had to craft a distorted Frankenstein-esque monster so I, as a lefty, could play it.
The pictures below show a 3DS with a Circle Pad Pro on top of the stand, the latter of which comes with Kid Icarus: Uprising.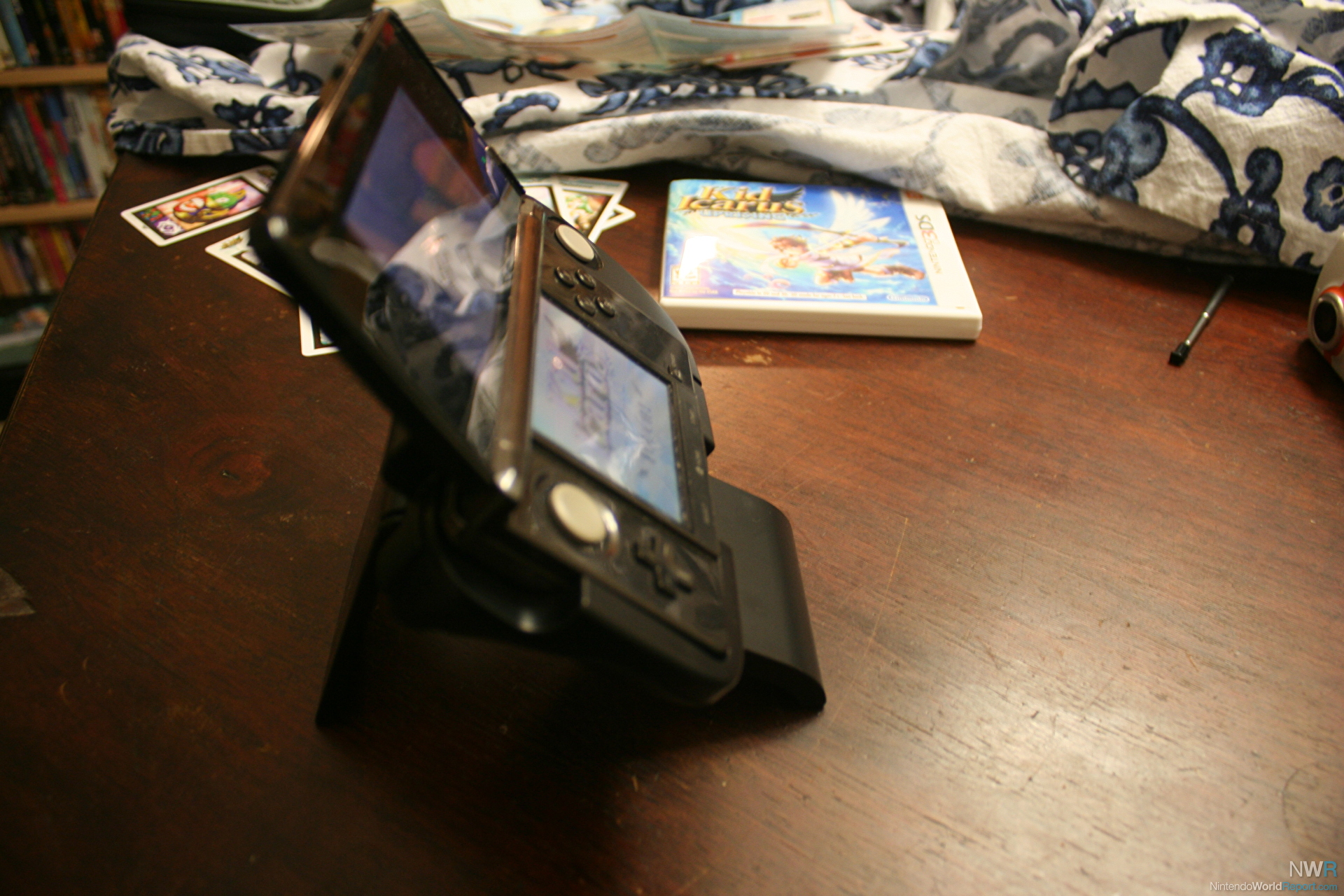 Technically, the Circle Pad Pro fits on the stand, but it doesn't feel too secure. I wouldn't necessarily leave the system on there when I'm not playing it. However, if you are the sort of person who wants to use the stand, then it should work.
In my time with the game, I didn't find much use for the stand. I feel that the Circle Pad Pro offers enough of a stand, so I just set it on a table.
It is worth noting that while the Circle Pad Pro is nearly a prerequisite for lefties (you can order it off Nintendo's website or pick it up at GameStop), it only duplicates the functions of the main system's buttons. The added Circle Pad just duplicates what the original one does, and the only functional shoulder button is the added R button.