Need some Pokemon Black & White themed accessories? You've got options.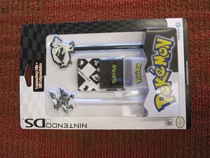 Yesterday, I received a large post office box to my porch. Inside, I found a whole bunch of Pokémon merch from Power A, a company whose accessories I often see lining Wal-Mart and Fred Meyer's gaming shelves. I'd seen many of these Pokémon Black & White accessories before, as well, and was genuinely curious about a few of them. I think that box may have included one of every B&W-themed accessory they've released. I can now review them for your entertainment and education in this humble photo essay.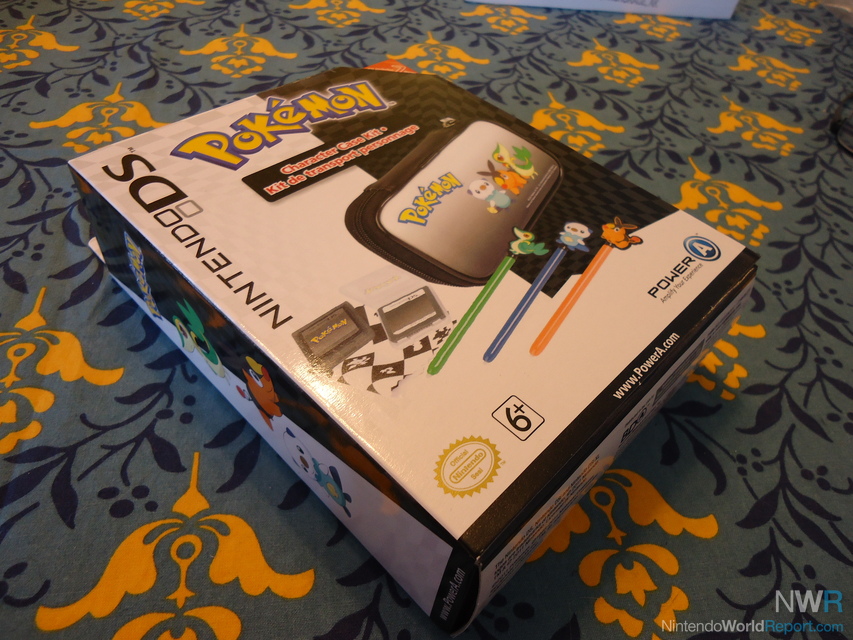 First, let's look at the Character Case Kit. It stars the three new starter Pokemon: Oshawatt, Tepig, and Snivy. It includes seven items.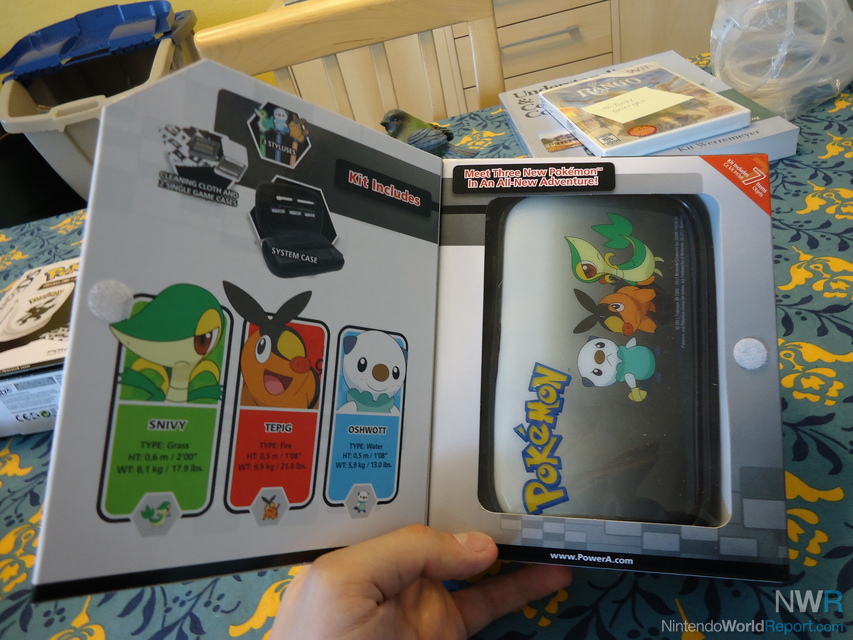 The box is also kind of sexy, in that it's got a cover held by a Velcro patch. You can see what's included as well as the vital stats of the three starters.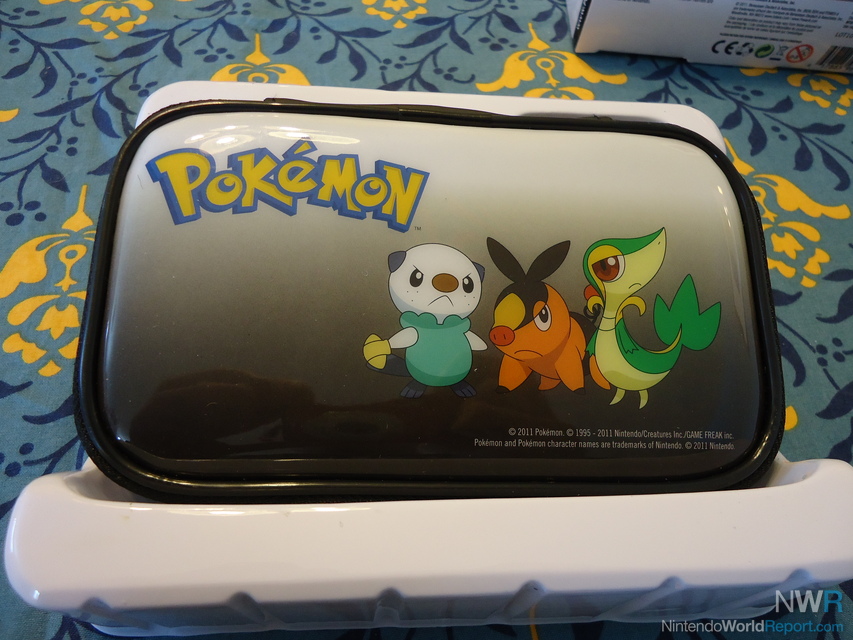 The DS case is nicely put together--similar to the lenticular Platinum case I already have (probably from Power A) that came with my copy of that game. This case, however, is not lenticular.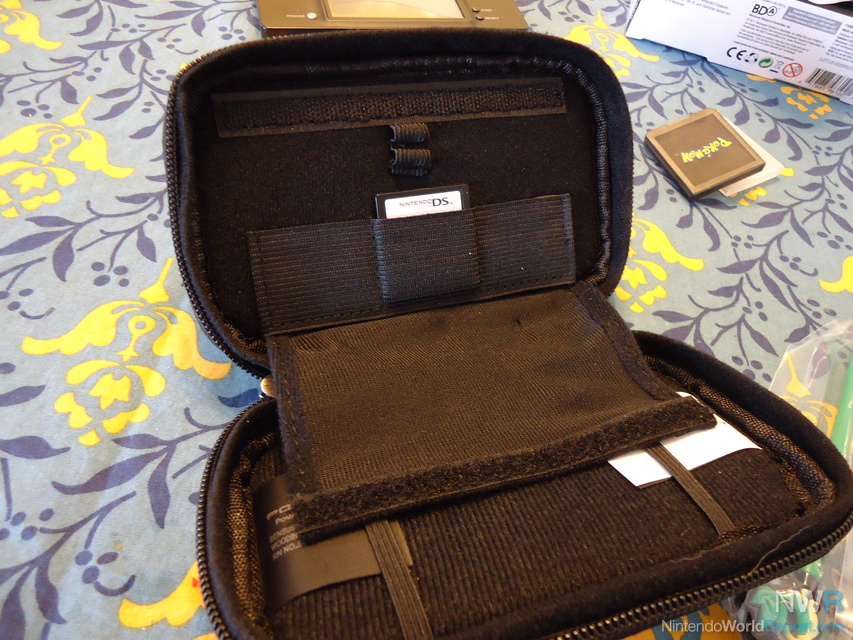 There are some significant differences. There's a fold-down flap, behind which one can store three DS cards and two extra styli, which is handy. My one gripe is that the case isn't especially deep. That issue is actually rectified by another product we'll be getting to later on.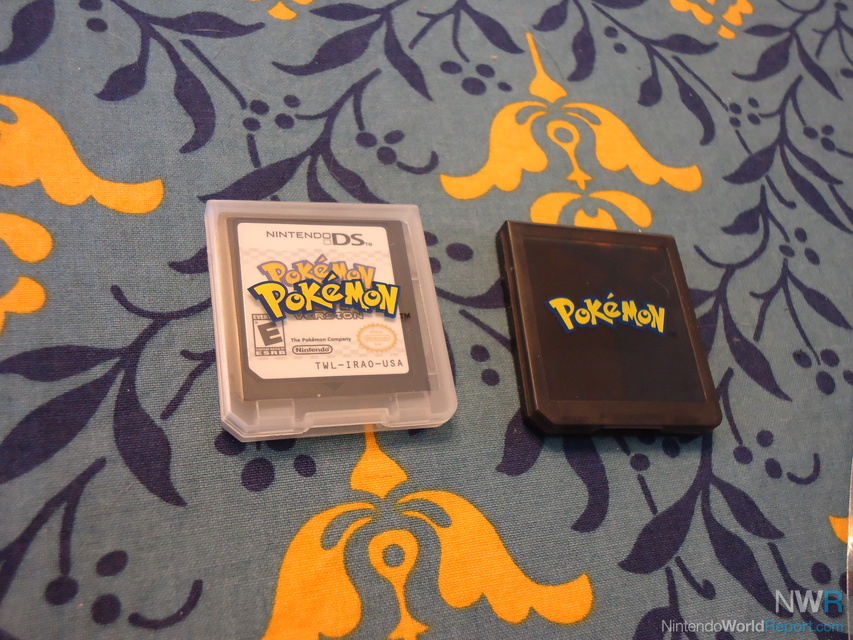 These game cases seem redundant given the fact that, if you buy this product, you'll probably be carrying the cards in the DS case. If you stick your game cards in the cases, they will no longer fit in the case's card straps. Because of that, their presence is somewhat of a mystery, but they are well-made.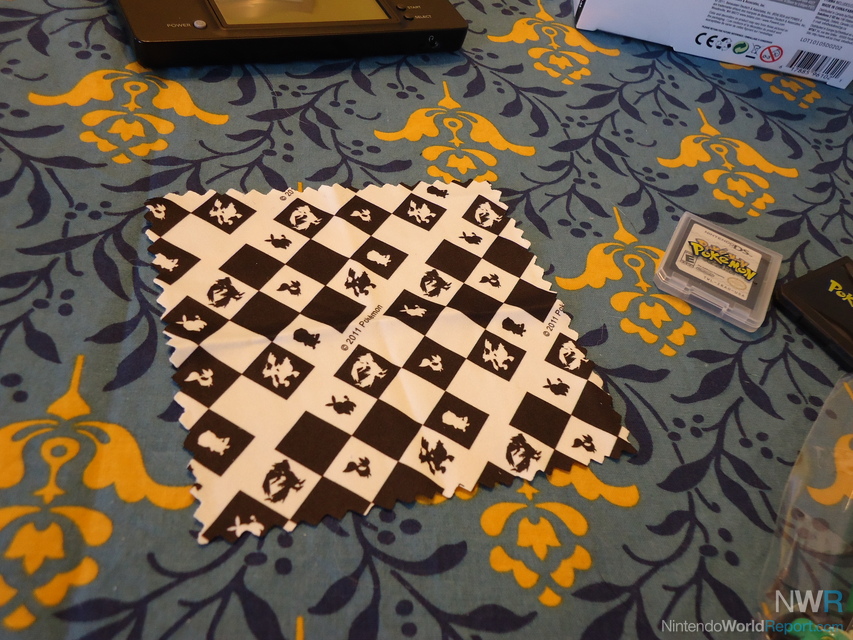 Of course, you can never have too many microfiber screen cloths. I really like the checkerboard design here. Where you see screen cloths, you usually also see screen protectors, which are not included here. I'm actually grateful for that; I have a bad history with screen protectors (especially on the DS).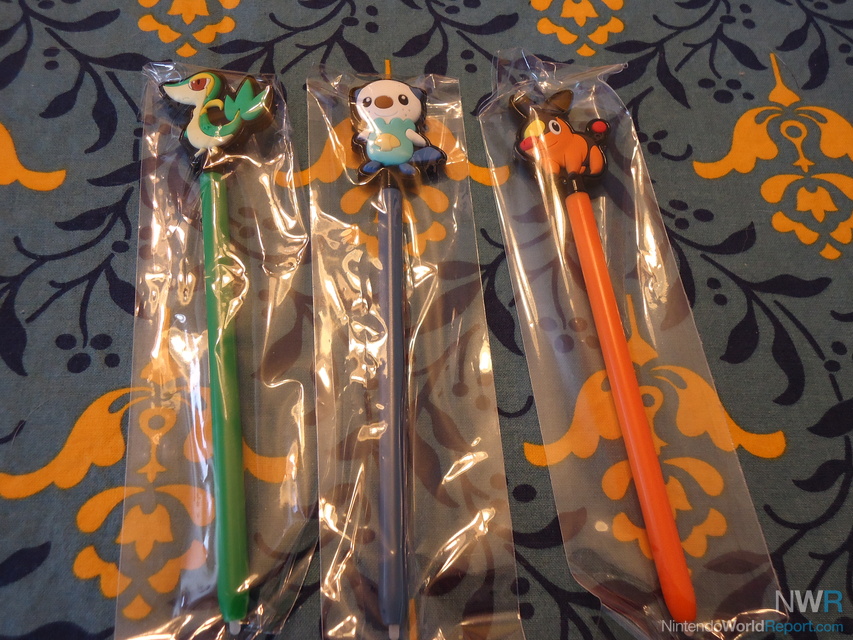 OH MY GOD YES.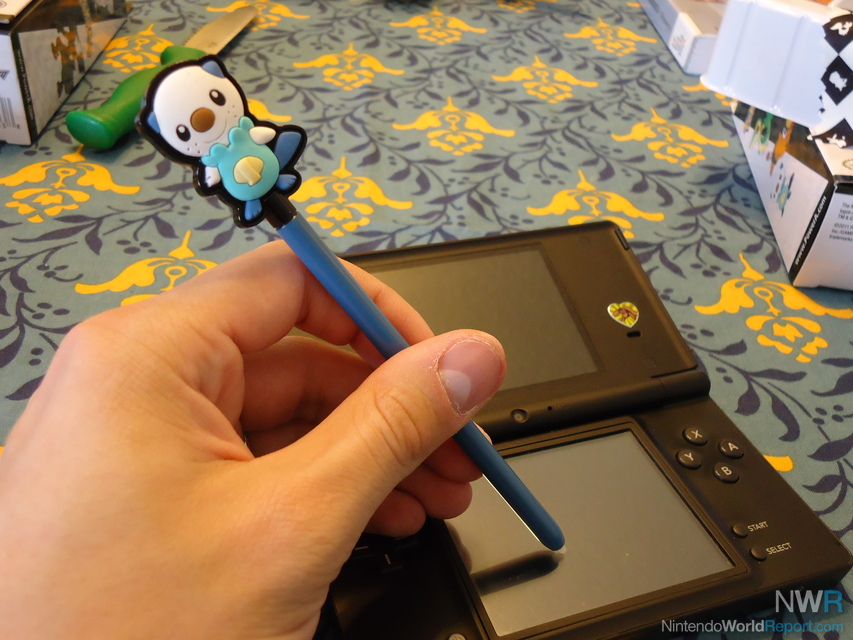 These character styli (which don't fit in the case) are easily my favorite part of this kit. They're nice and big - about the size of a pen, and are more comfortable for me to use than the standard itty-bitty styli that the DS generally uses. The characters feel a little rubbery, which I like, and are set on a plastic base.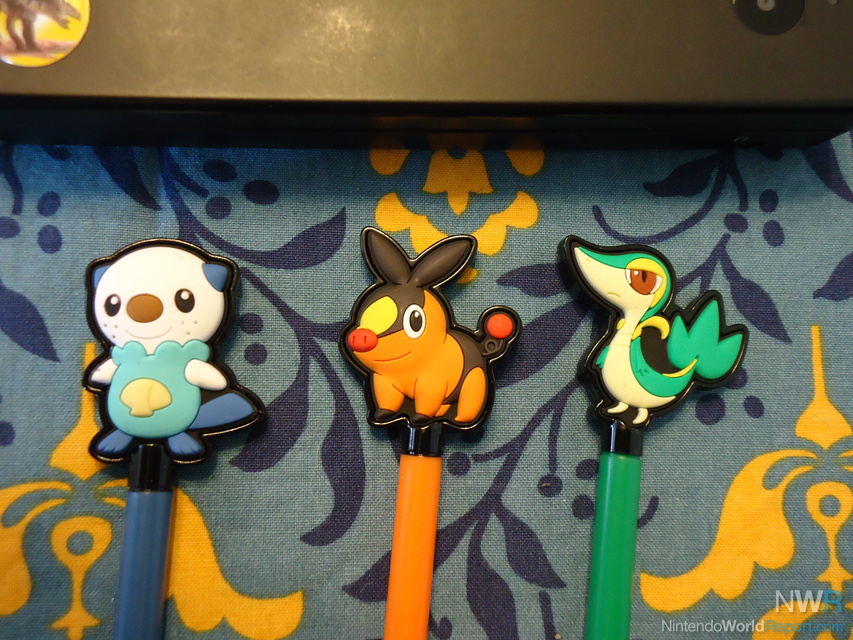 Now I have all three starters...sort of.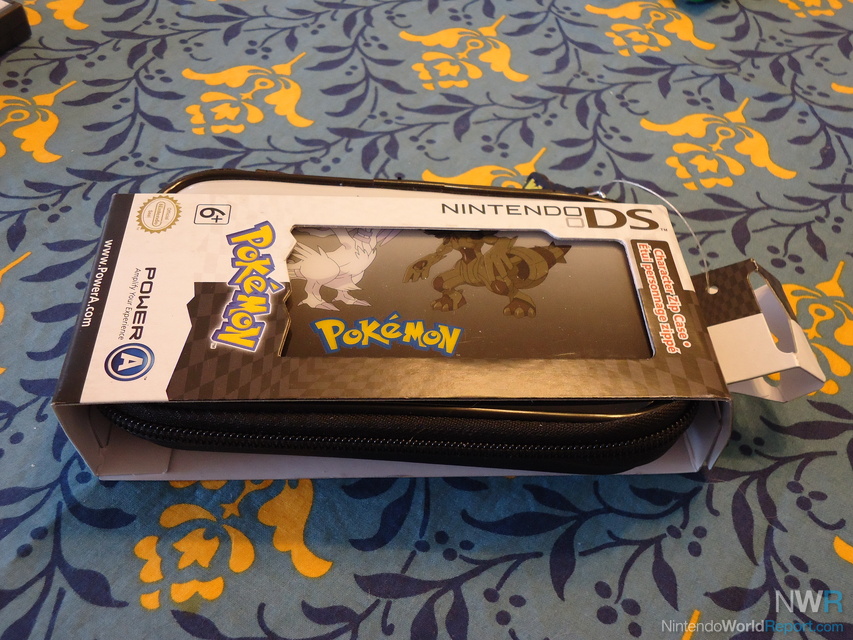 This is a variation on the case kit, the Character Zip Case, but it features only a modified case. The theme here are the two new legendary dragons: Reshiram and Zekrom.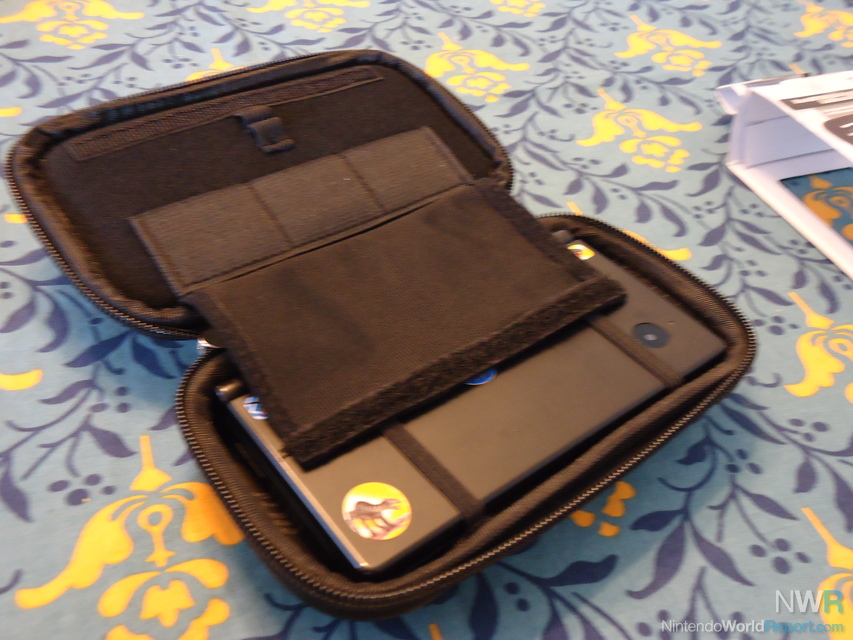 This case is much deeper, more oval in cross-section, but is otherwise basically the same. It includes the flap and the stylus rings and the game card straps. The depth makes it better than the first one. Well, that and...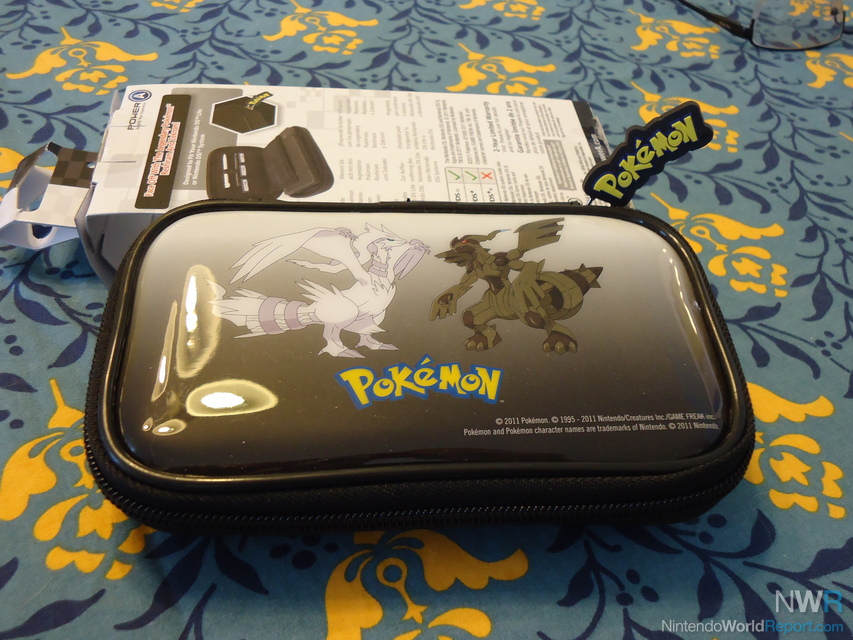 The bitchin' zipper tag. It's rubber, it says "Pokémon," and it's awesome. Oh, of course, Zekrom and Reshiram are on the case' cover.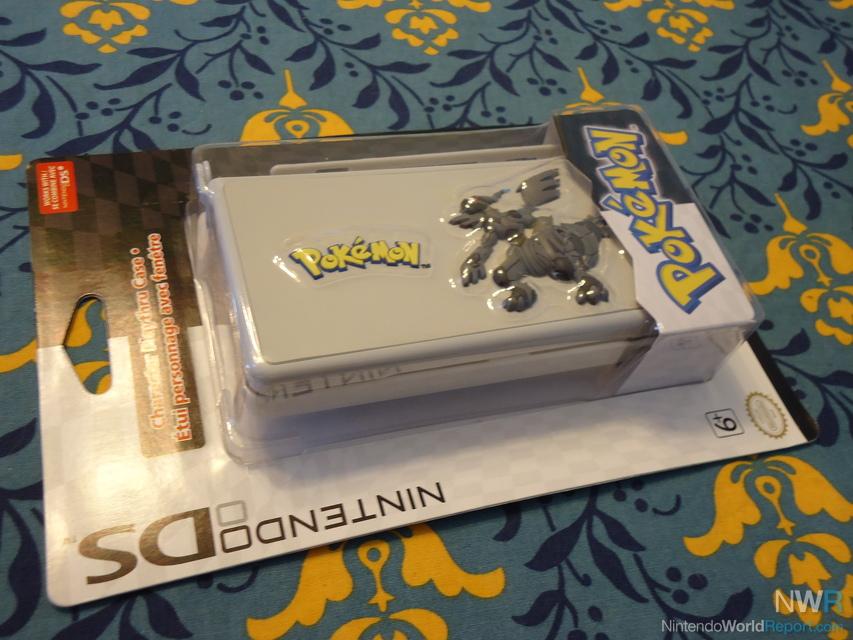 Here we have the Character Playthru Case. It's fundamentally similar to the Memorex Travel Kit system shell I wrote up last year. However, this one is more robust...which means it has its own unique problems.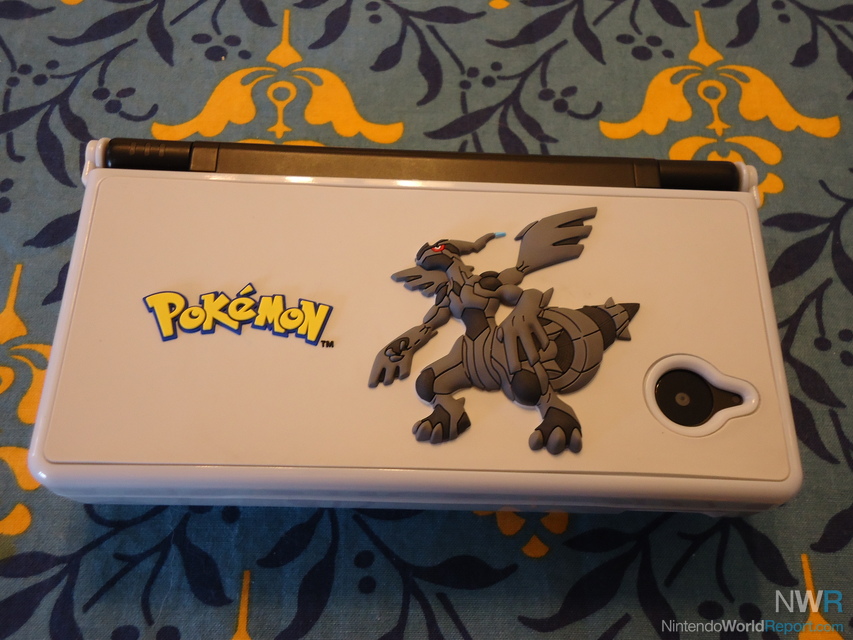 Like other system shells, this one feels a smidge frail until you get it around your DS, at which point it's quite snug. Clearly built for the DSi, it has an opening for the camera lens.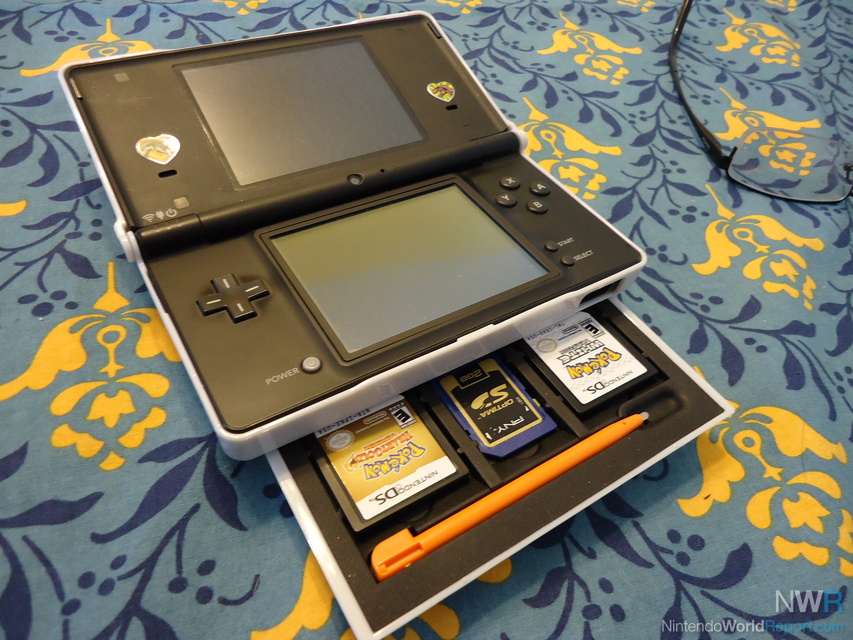 It's pretty nice and doesn't feel loose at all. Like the Memorex shell, this one, too, has a drawer. The drawer holds two game cards, an SD card, and an extra stylus. The rubber in the drawer is thick and unforgiving. I found getting game cards in and out of their slots was unusually taxing. There's also the matter of the stylus...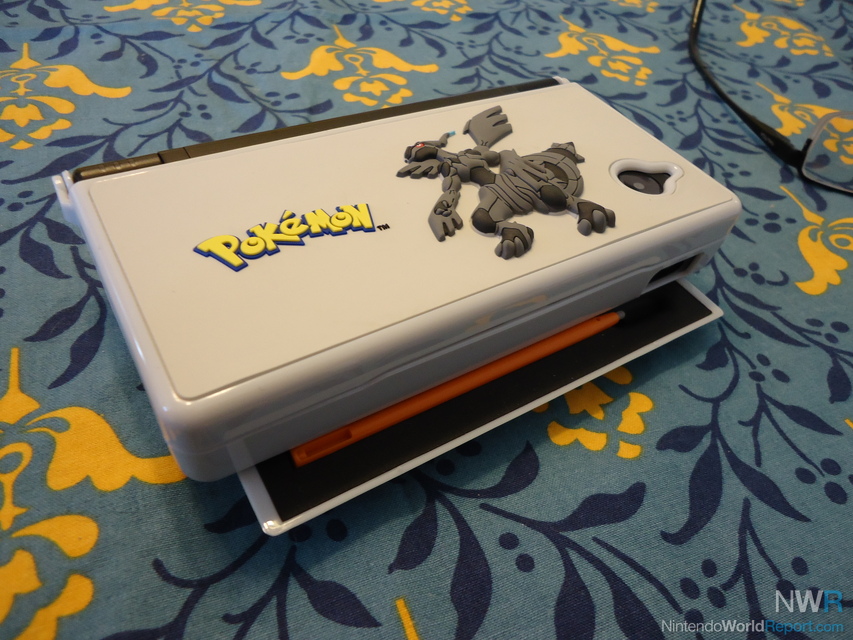 The drawer didn't really want to close with the stylus in there. I mean, you can still close it, but it just briefly catches because the thick rubber plus the stylus means that about half the stylus' diameter sticks up above the rubber.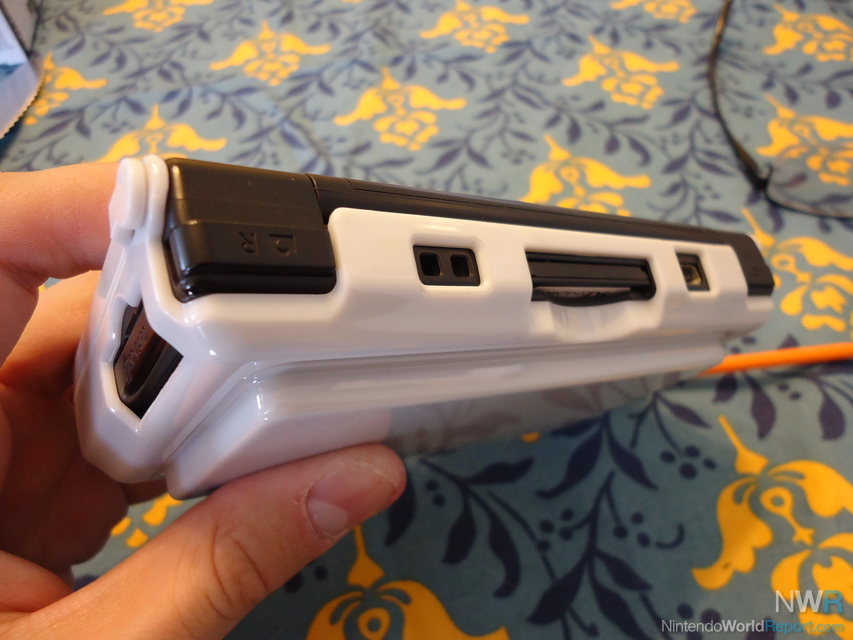 Aside from that complaint, it's a decent system shell. I just don't really like system shells. All of the ports are represented, and of course the more awesome of the two legendary dragons (Zekrom) is featured on the shell's topside. Like the styli, he's made of a rubber material.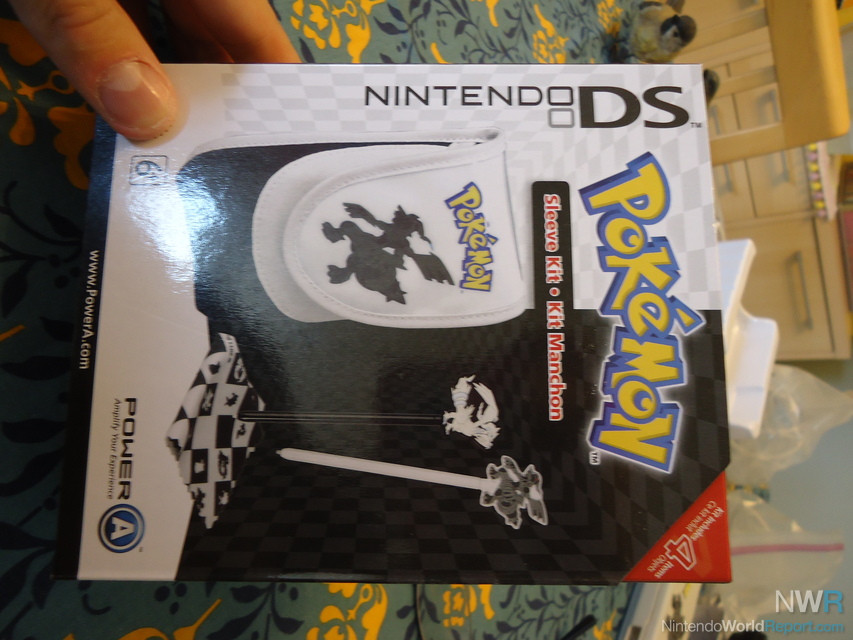 Now here's something I really like: the Sleeve Kit.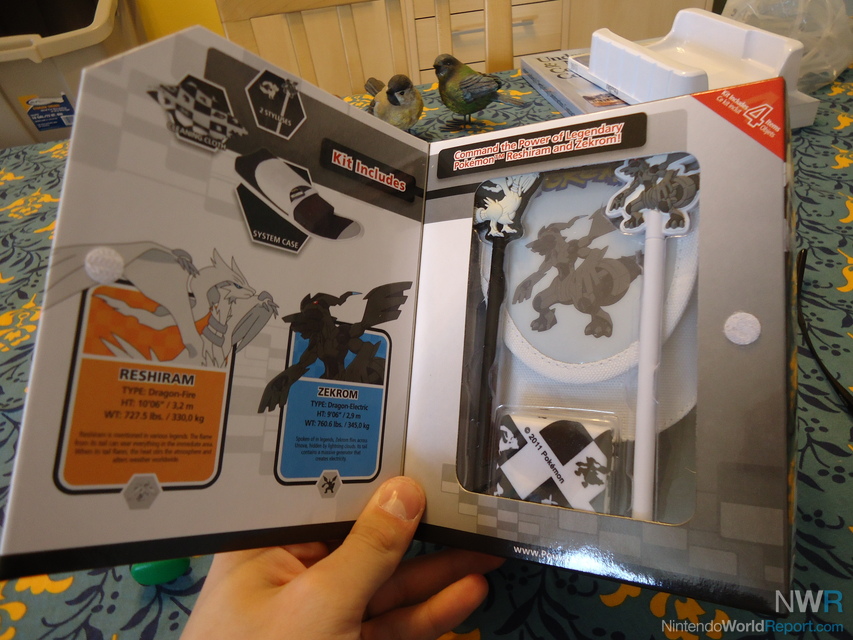 Like the Character Case Kit, Power A spared no expense in packaging. You can see what's inside and read about Zekrom and Reshiram.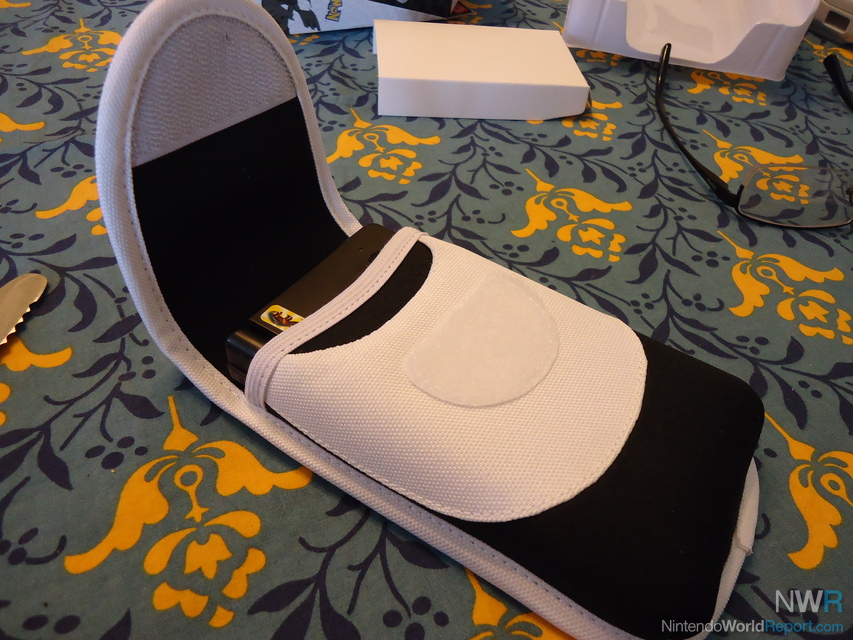 The sleeve snuggly fits a DS Lite or DSi, and there's a great big Velcro patch keeping it closed. A pocket on the front of the sleeve holds an extra game card (or SD card).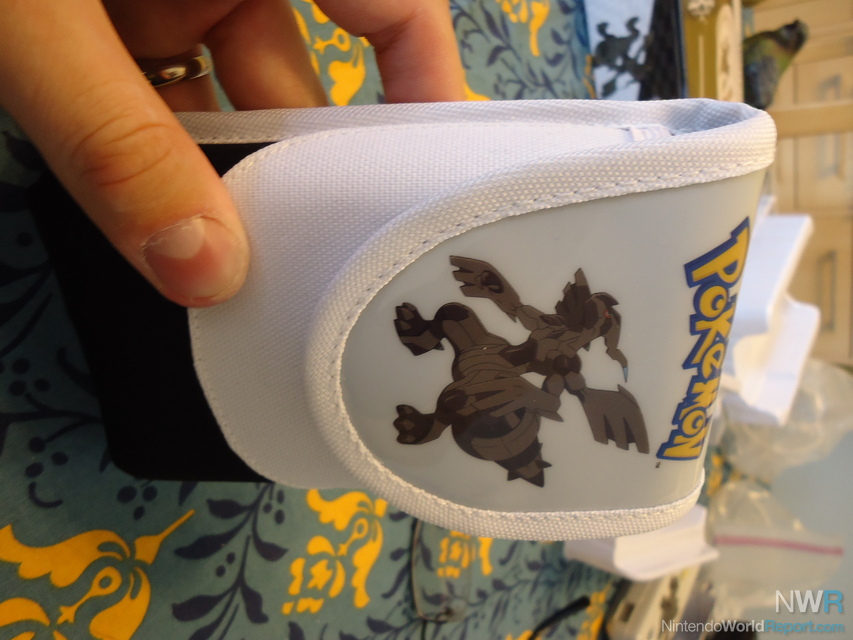 I really like it. Out of all these DS-carrying options, this is the one I'm currently employing.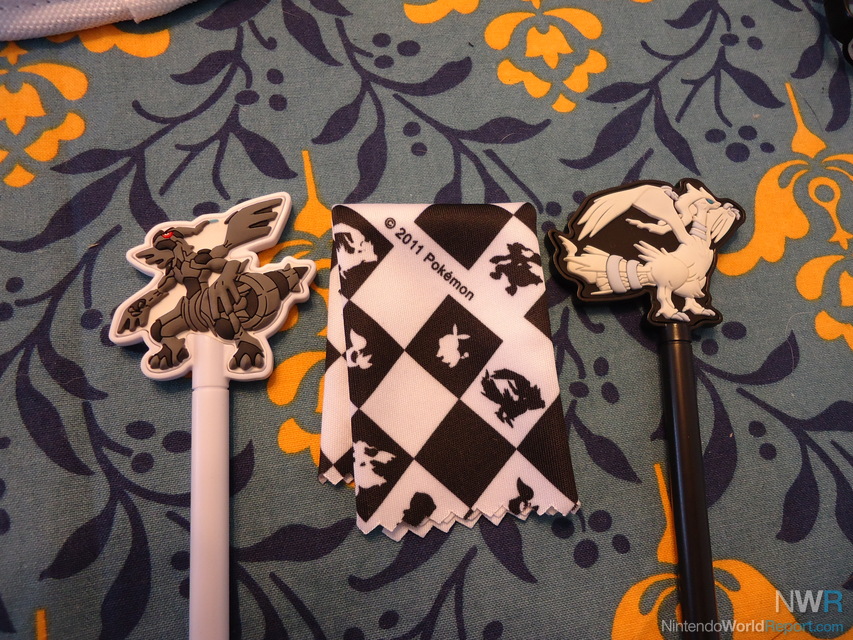 You also get a checkerboard cleaning cloth (again, no screen protector) and two more kickass styli.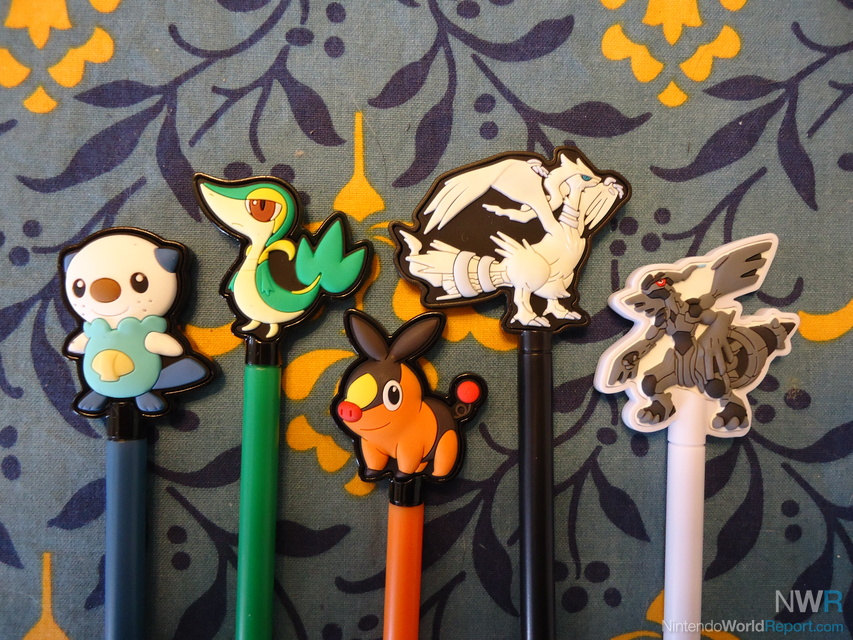 Gotta catch 'em all! I love these things. I really do.
There is also a Legendary Case Kit, that comes with 3D raised plastic legendary characters on the front and reverse, as well as the set of starter styluses.
Then there's a premium character case with 3D modeled Pokémon on the front.
Also, separately sold stylus packs are part of the collection.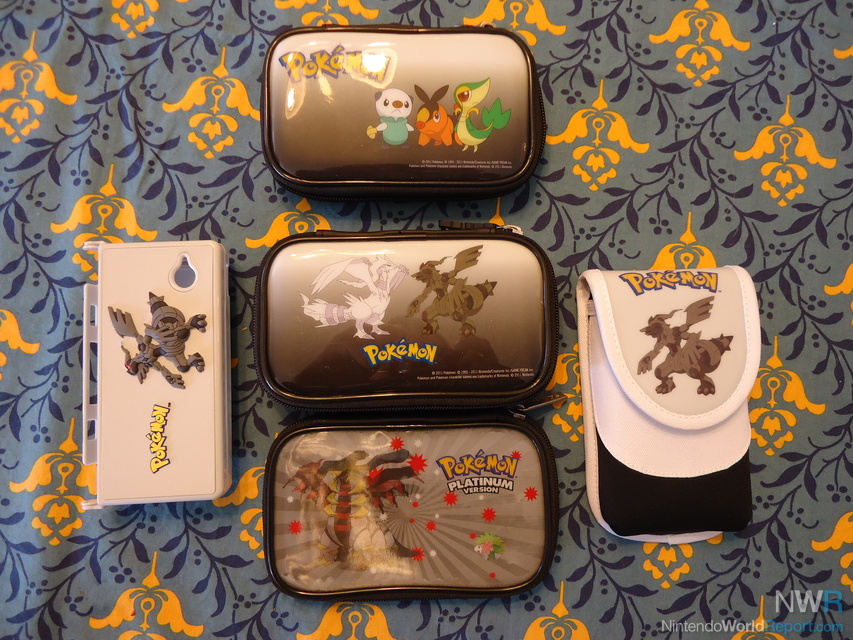 I now have way too many ways to store my DS, though I'm currently leaning towards the sleeve. Above are all my zipper cases lined up. These products add significantly to my enormous collection of Pokeparaphernalia. Gotta love it!
So that's the haps, folks. I highly recommend the Sleeve Kit and, if you prefer a system case, the Zip Case for its depth. And to be fair, the system shell is probably the best one I've tried. And goddamnit, I love those styli. These are good products, folks. If you're craving some Pokémon accessories, Power A's got you covered.