We left E3 disappointed in some respects. What were those prevailing issues?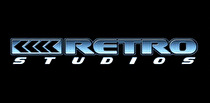 Retro Studios
What's Retro been working on? Zelda? Star Fox? Metroid Prime 4? Donkey Kong Country Returns Again? We have no idea, because Nintendo didn't tell us. Rumors abound that their game simply wasn't ready to be shown, but that's not much solace, is it? Regardless, we should be seeing this game next year as it should be coming out in 2013. Hopefully. Maybe.
Honorable Mentions:
3DS Games: While it's refreshing to see 3rd parties take up the slack on Nintendo newest handheld, it's a little frightening to only see two first-party games--NSMB2 and Luigi's Mansion 2. Sure, Paper Mario was demo'd onstage, and it looks great, but it wasn't playable? What gives? And where was Animal Crossing, Fire Emblem, and that 2D Metroid game I was praying for?

Good-Feel: Here's hoping they announce that anticipated (by us) Yoshi's Island game in the next few months.