We dole out the hardware for the Wii U, 3DS, and Wii games that impressed us most.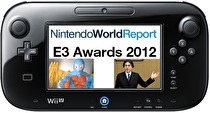 This E3 was all about Wii U, so it makes sense that the majority of our awards are focused on Nintendo's next system. As a matter of fact, we only have three categories that don't focus on Wii U!
Still, enjoy the results of E3 2012 and see what games our staff think were really cool at E3 this year.