by Neal Ronaghan - 11:31 am EST
Total comments: 6
Alternately: here's some of the best games we're losing on DSiWare.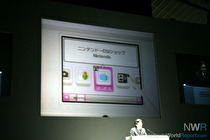 Excitement rushed over me as I swung by the GameStop near my college to pick up my Nintendo DSi preorder on April 5, 2009. I was happy to finally try out that Rhythm Heaven game everyone imported on Game Boy Advance, which had no DSi features; Nintendo just thought why not drop a niche game on the... Read more...