20 years of Kirby happened six years ago. Here's how Nintendo celebrated.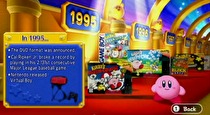 We're now in March 2018, so that means Kirby Star Allies is now due out later this month. In advance, we're going to look back at the Kirby series, specifically the last 10 years of games.
Kirby's Dream Collection is a package with games from beyond 10 years ago, but it still came out during this time and hey, those games are rad.