We seemingly say this every year, but that is NOT a typo.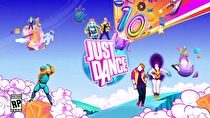 Just Dance 2020 is going to make history.
Ubisoft's annual dancing game will launch in November 2019, and will come out on Switch and Wii. Unlike prior years, a Wii U version will not be available, but the Wii version can be played on it.
With Just Dance's release, the Wii has now had game releases in 14 years, making it the longest supported Nintendo console in history and tying the original Game Boy as the longest supported system overall.