We'll set aside the pachyderm on the premises for a moment.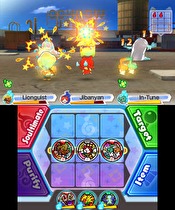 December 7 will not only feature a game with every Nintendo character, but also a game with every Sega game.
Sega has tabbed the "Sega Genesis Classics" card to release on Switch on 12/7, the same day as Super Smash Bros. Ultimate. More than 50 games will be included in the package, along with the ability to play in a mirrored mode and instantly rewind.
Europe, in addition to receiving the Mega Drive Classics, will also be receiving Yo-Kai Watch 3 on 7 December (US release date was recently announced as February 8). It appears only a single version of the game will be localized to begin. Europe will also see the release of Imagineer's Fitness Boxing on 21 December.