Over/under on quality GIFs in the Talkback thread is 2.5.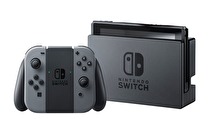 A new system software has just launched for the Switch.
Version 6.1 of the system software launched earlier this evening. No new features were added, as the update is largely for resolving an issue with games not detecting new Switch Online subscriptions and the ever-useful system stability.
Updates are also available for the Joy-Con controllers.