The Antisocial Gamers Of North America would like to know why a game best played offline has a network test.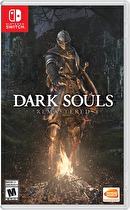 Prepare to die this weekend as the Dark Souls Remastered network test will be running.
The North American eShop has updated to include the client for the test, which will begin at 8 p.m. Eastern time on Friday. There will be three sessions for the test on Friday, Saturday, and Sunday; each session will be four hours long.
This will be the chance for the public to test the Switch version ahead of the full game's release on October 19.