Ridley's too big to fit in the standard box.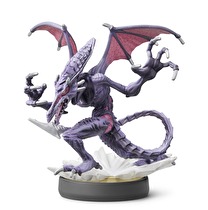 We have a launch date for the new round of Smash Bros series Amiibo.
Nintendo has tabbed December 7 for the release of Ridley, Inkling, and Wolf to go along with Super Smash Bros. Ultimate. The new figures have a US$15.99 MSRP.
Additionally, older Smash series Amiibo will be re-released at their old ($12.99) MSRP. Which ones are slated to return has not been announced.