A couple of familiar titles.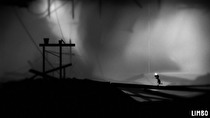 Two of the most critically acclaimed independent titles of the decade will make their Nintendo debuts next week.
Limbo and Inside, the two game duology of Danish developer PlayDead, will be hitting the Switch next week. Following an announcement in Famitsu that the games would release in Japan, PlayDead confirmed the games for a worldwide release.
Limbo debuted in 2010 and has gone onto almost every major platform, while Inside followed in 2016. Both titles are puzzle-based platforming games.