Retro games will still come, but they'll stand alone.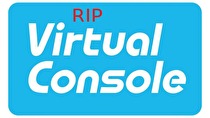 Among the items retired in the transition to Switch will be the Virtual Console name.
Following the announcement of Nintendo Switch Online adding enhanced NES games, Nintendo issued a statement to Kotaku regarding the status of the legacy Virtual Console service:
"There are currently no plans to bring classic games together under the Virtual Console banner as has been done on other Nintendo systems... There are a variety of ways in which classic games from Nintendo and other publishers are made available on Nintendo Switch, such as through Nintendo Entertainment System – Nintendo Switch Online, Nintendo eShop or as packaged collections".
Classic games on Switch are currently represented through the Arcade Archives service from Hamster (SNK/Irem/Nintendo) and Flying Tiger Entertainment (Data East), as well as through collections such as the upcoming Mega Man (X) and Street Fighter collections from Capcom and the SNK 40th Anniversary Collection published by NIS America. Sega has also announced their Sega Ages line of enhanced releases from M2 will launch on Switch.