All the fun of the Wii U release, except fully portable.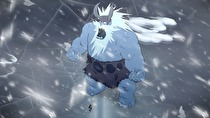 Valhalla comes for us all at the end of April.
Thunder Lotus Games have announced that Jotun: Valhalla Edition will be making the jump from Wii U to Switch on April 27. The 2016 Wii U title has sold over a million copies worldwide across PC and consoles.
In making the Switch version, Thunder Lotus is focusing on making the experience as smooth as possible for handheld mode, and providing graphical enhancements as well. The game can be preloaded on Switch now.