Veterans can compete and beginners can try it out.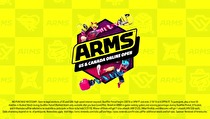 Starting today, and ending on March 18, ARMS players in the US and Canada can compete in the game's online Ranked Match Mode to participate in the ARMS US & Canada Online Open Tournament. The top eight players will then get to face off in the finals on March 31. Fans will be able to watch the finals online and they will be streamed from Nintendo of America's HQ. All finalists will receive a custom ARMS art piece.
Additionally, another ARMS Global Testpunch will take place for three days starting on March 31. The Testpunch acts like a demo of the game. Those interested in trying it out can download the Testpunch in the Nintendo eShop.