Now there's no restrictions on the hacking and slashing.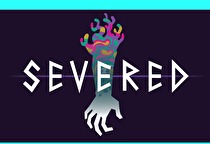 We have a new member of the Three System Club: Severed.
The first person RPG will launch on the North American and European eShops today for $14.99 / €14.99 / £13.49. Previously available on the 3DS and Wii U, Severed sees the main character Sasha hacking and slashing through dungeons in an attempt to save her family.
A review for the Switch version of Severed from Neal is available now as well.