A 50 hour game, but it's 20 if you remove the charging of attacks.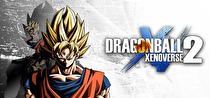 Bandai Namco will unleash the dragon on Switch this fall.
Dragon Ball Xenoverse 2 has been announced for release on September 22 in North America and Europe. The Switch version will offer a six-player local option as well as optional motion controls for throwing Kamehameha at opponents.
The base game is a combat RPG with a player-created fighter taking part in an original story set in the Dragon Ball universe.