There might have been some stability thrown in there as well.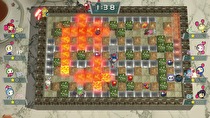 Super Bomberman R has received a major mechanical overhaul in an update now live on the eShop.
The update has increased the framerate for multiplayer including online, as well as improved the netcode and control latency improvements. The characters now move in traditional Bomberman fashion as well, sticking to the grid.
Additional camera controls have also been included in the patch.