Switch version slightly more expensive, we have a comment from the publisher.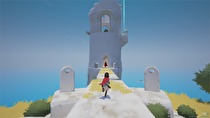 RIME will be coming to the Switch this summer, with a physical option - but a bit later than other consoles.
Grey Box, the company handling publishing duties for the title, announced the Switch release for "shortly after" a May 26 release for PlayStation 4, Xbox One and PC. A physical version of the title will be available for $39.99/€44.99/£39.99 while the PS4 / XB1 physical releases will be 10 dollars/euros/pounds less.
We reached out to Grey Box about the increase and were advised "We set prices for our products based on the costs of development and publishing for each specific platform."