Is there any room left in Orlando? Let's find out.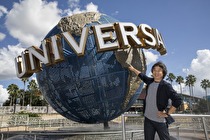 Nintendo has given additional details about their partnership with Universal Studios, including sections in three parks over the next several years.
The Universal Studios parks in Los Angeles (Hollywood), Orlando and Osaka will each receive theme parks over the next few years, with the aim to provide authentic Nintendo experiences including rides and restaurants. The parks will each make their own announcements separately for when the Nintendo areas will open, with the first promised "soon".
Shigeru Miyamoto recently filmed a short video outlining the vision for the parks, which can be seen below.