Wait a bit longer to take out your blade.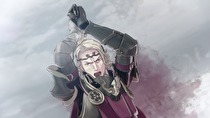 New details for the unnamed Fire Emblem game were released in the Nintendo Direct, including a 2016 release date.
The game will allow you to create the min character as either gender, and sets them up as born in one of two warring races but raised by the other. One side will be for new players while the other is for Fire Emblem veterans and focuses on changing the group from within.