Dreams of Game of Thrones for families get shattered in today's Nintendo Newsletter.
In a busy day for Nintendo news, Time continues to reveal secrets while Europe may have a wizard involved.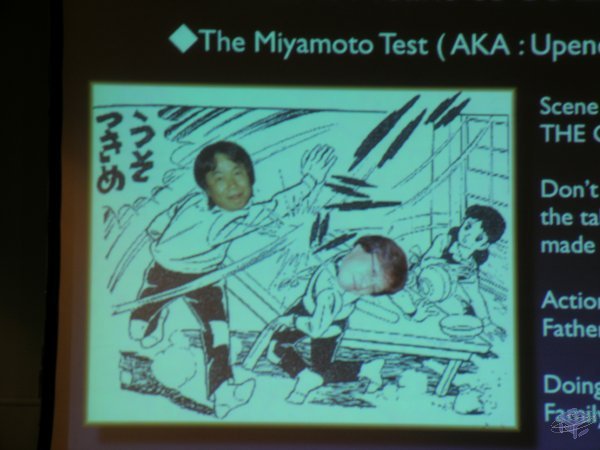 Miyamoto Responsible For New 3DS's Super-Stable 3D
In another part of a long reaching interview with Time, Nintendo CEO Satoru Iwata let slip that the New 3DS redesign was nearly sunk after Shigeru Miyamoto saw a demonstration of what became "super-stable 3D" about a week before manufacturing.
Iwata cited Miyamoto's tendency to "upend the tea table" on projects and said "Mr. Miyamoto had seen that super-stable 3D just one week before, and he asked "Why aren't we putting that in this system? If we don't put this in it, there's no point in making the system."
Our Take: "Judging by the reaction to the New 3DS, I think it's a good thing Nintendo included the enhanced 3D. Without it, I think it seems like less of a brand-new system and more of a cash-in revision." - Neal Ronaghan
"Given how unsatisfying the c-nub is I'd argue that the super stable 3D is the system's best feature." - John Rairdin
"If only somebody had shown Miyamoto capacitive touch screens a week before the Wii U went into production!" - Zach Miller
---
Iwata Claims Reports of Legend of Zelda TV Series Not "Based On Correct Information".
Satoru Iwata has confirmed that the rumored plans of a Zelda series with Netflix are not accurate.
Further in the Time interview, the Nintendo CEO is quoted as saying "As of now, I have nothing new to share with you in regard to the use of our IPs for any TV shows or films, but I can at least confirm that the article in question is not based on correct information."
The original report from the Wall Street Journal stated that the series was in the works and would be "Game of Thrones for families".
Our Take: "I feel like the Zelda TV show might have been leaked by someone trying to convince Nintendo to approve a Zelda TV show. Basically, a way of trying to prove to Nintendo that people want this to be a reality. Only time will tell if that was proven." - Neal Ronaghan
"And of course, we immediately see people saying 'Oh, it's going to Amazon, or Hulu, or some other place'... look, it's someone's pipe dream." - Donald Theriault
---
This Week In European Downloads: Trine 1, Mega Man Zero
Co-op platforming and a GBA classic headline the week in downloads for Europe, along with a new low price for a massive RPG.
The big original game for the week is the European release of the Trine Wii U port. As in the North American version, a loyalty discount will be available for Trine 2 owners: the regular price is €12.99/£10.99, with 20% off (€10.39/£8.79) with Trine 2 on the same Wii U.
Mega Man Zero 3 hits the Wii U Virtual Console for the standard €6.99/£6.29, while Shin Megami Tensei IV has a new low price of €9.99/£8.99 from Thursday until April 2. Lastly, Inazuma Eleven GO Chrono Stones: Wildfire/Thunderflash launch for €39.99/£34.99 on Friday: check out Daan's review to see if it's worth grabbing.
Our Take: "Shin Megami Tensei IV is a steal at that price, and I'd be intrigued enough to give Mega Man Zero 3 a look." - Donald Theriault
---
Symphony of the Goddess Adds New Tour Dates
The Legend of Zelda: Symphony of the Goddess website has updated their touring schedule through the end of 2015.
Major dates now on the schedule include three nights in St Louis on September 11-13, Philadelphia on September 17, Chicago on October 1, New York City on October 13, and a European tour for the month of November.
More dates for concerts and on-sale times are available on the Symphony website.
Our Take: "(standard statement of jealousy for the people who have dates in their area)" - Donald Theriault and Zach Miller
---
For those waiting for the last minute to get their North American Club Nintendo registrations in, the minute's coming: The last day to register games for post play surveys, as well get credit for Virtual Console purchases, is tomorrow (March 24).
Nintendo of Canada has announced that any Amiibo released after April 1, including reprints, will have a new MSRP of $15.99 (up from $13.99). Whether this includes stock on shelves remains to be seen.
And finally, your moment of heartwarming: Congratulations to the Neeleys.