Have them ready to go on day one so you don't miss a beat!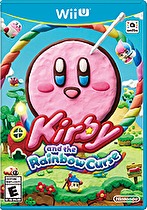 Wii U owners will be able to purchase and pre-download Kirby and the Rainbow Curse as well as Mario Party 10 ahead of release, Nintendo has confirmed.
If you head over to the company's online store, you can pre-order the digital version of Kirby's first proper outing on Wii U for $39.99. Meanwhile, Mario Party fans can pre-purchase a download code for the franchise's tenth installment at the price of $49.99 right here.
Will you be pre-downloading either of these games ahead of their fast-approaching launches? Kirby and the Rainbow Curse releases on February 20, while Mario Party 10 will be available one month later, on March 20.