We don't know if the service will update weekly once again.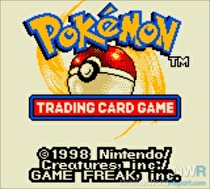 The Nintendo 3DS Virtual Console in Japan is finally getting a new game, the first since May of this year.
This is what Joe Merrick, webmaster of Serebii, shared with us on Twitter. Pokemon Trading Card Game is the title in question, which previously released in Europe and North America back in July and November, respecitvely. It will set Japanese players back 617 yen and will release on the 24th of December.
The 3DS Virtual Console service has remained dormant for almost eight months. The last title, Donkey Kong Land III, was released in May of this year.