Nintendo expands their online digital presence.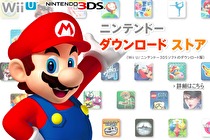 The Japanese arm of Amazon has started to sell Wii U and Nintendo 3DS Digital download codes.
Previously, digital copies or codes of titles could only be purchased though the eShop or at brick and mortar stores (via special prepaid cards) throughout the country. Titles available are not just limited to digital versions of retail titles, as download exclusive titles are also available to purchase.