That is one stable 3DS.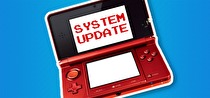 The 3DS has recently received another minor update, Verison 8.1.0-18U. Just as every update, it improves system stability and usability, with minor adjustments to enhance the user experience.
Usually, these updates include this improved stability with supplemental noticeable features like new Parental Controls, new support for Network IDs and Miiverse and more in the updates prior. However, users will not experience anything new, as this is for improved stability only.