Cue the laughter card.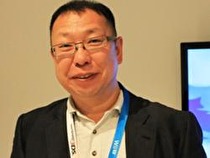 When asked about the possibility of simultaneous multiplayer in Mario Maker in a recent interview with Takashi Tezuka, Nintendo representatives were amused at the idea, in a good way.
The question posed in the interview asked whether or not it would be possible for gamers to play in tandem with one person editing Mario courses on the GamePad while another player can quickly jump in and play with another controller. Tezuka responding by saying, "Oh, that's an interesting idea," and then the laughter ensued.
At this point, multiplayer has not been confirmed for Mario Maker. For more on the game, be sure to read our hands-on preview here, and be sure to check out the video below.