The delayed version of Watch Dogs is the only upcoming Ubisoft game on a Nintendo platform we know about.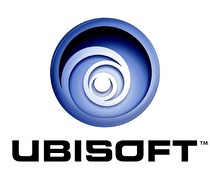 Ubisoft's E3 2014 lineup won't feature any Nintendo games, according to the publisher.
"We won't be showing off any Nintendo games at E3 this year," a Ubisoft representative said. Currently, the company is slated to show off Assassin's Creed Unity, Far Cry 4, and more announced and unannouced games at E3 2014.
Ubisoft CEO Yves Guillemot spoke last year about how the company was planning to still support the Wii U during the 2013 holiday season and would review their commitment to Nintendo's console after that.
Currently, the only upcoming game from Ubisoft for a Nintendo platform is the delayed release of Watch Dogs, which is expected, at best, this fall, months after the May 27 of Watch Dogs on other systems.
At E3 2011, Ubisoft teamed up with Nintendo for a special developer discussion focusing on Ubisoft's upcoming slate of Wii U titles, including Killer Freaks from Outer Space (which later became ZombiU) and the never-released Ghost Recon Online. The following E3, Ubisoft's press conference was one of the first public demonstrations of the near-final Wii U with demos of Rayman Legends, ZombiU, and Just Dance.