Now, the goal just needs to be met.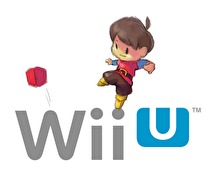 Adventures of Pip. currently funding on Kickstarter, has recently been approved by Nintendo of America to release on Wii U.
The game is a 2D side-scrolling action/adventure, with Pip starting out as a single pixel. Pip's got the power to absorb the pixels of fallen enemies, leading him to evolve and grow into the hero that the pixel-y world needs.
With a variety of enemies to slay, you'll be able to up-res Pip while you explore each environment. While not only looking more up to date, new abilities such as wielding weapons, combo attacks, and double jumping are earned as Pip evolves.
Tic Toc Games has a $90,000 goal set, and the campaign has less than 20 days to go. You can see a trailer of the game below.