Nintendo of Canada says Kokuga cannot be sold in Canada in its current state.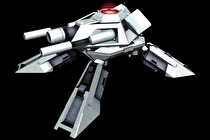 Kokuga, the latest game from the director of Ikaruga and Radiant Silvergun, Hiroshi Iuchi, is currently not available in Canada and likely won't be in its current state.
Kokuga launched on the North American 3DS eShop on June 27; however, 3DS owners living in Canada quickly noticed the top-down shooter's absence from the eShop in their country.
According to developer, G.Rev, they "were informed very late in the preparation process that the game would not be able to be sold there as is."
G.Rev was unable to give any information as to the reason Kokuga does not meet the requirements to be sold in Canada, but they did ensure that they would be looking into their options in hopes of bringing the game to Canada in the future.