Features swappable parts and backwards compatibility.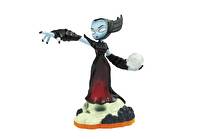 The latest entry in the blockbuster Skylanders franchise will release on Wii U, 3DS and Wii in North America on October 13, with Europe and Australia close behind on October 18.
SWAP Force features new figures that allow players to swap the bottom and top halves of the figures, as well as new ways to get around such as flying, climbing and teleporting. The new game will also be compatible with figures from previous games, and pre-orders for SWAP Force starter packs will begin today, June 7.
Some retailers will be offering specific figures as pre-order bonuses, so be sure to keep a close eye on who you pre-order the game from.