UPDATE #2: Our sources say Thursday is the day.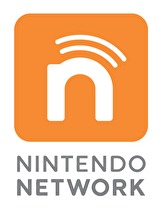 UPDATE (4/23 at 3 p.m. ET): The system update is most likely launching on Thursday, according to our source close to the eShop. That means that the Virtual Console will likely launch Friday, as Nintendo President Satoru Iwata said that it was hitting the day after the update.
UPDATE (4/22 at 11 p.m. ET): The update appears to not be coming tonight as seemed likely. The maintenance is done, but the update is not live and the page for Excitebike has been removed.
Original Story (4/20): The Wii U system update, which will add quicker loads and the Virtual Console, might be coming Monday night after a period of extended Nintendo Network maintenance.
Scheduled between 1 p.m. and 7 p.m. PT on Monday, the maintenance will affect the downloadable stores for the Wii U, 3DS, Wii, and DSi. Generally, all of Nintendo's online stores are affected right before major updates.
Additionally, a listing on Nintendo's website shows that Excitebike for the NES is scheduled to release on the Wii U on Tuesday. During the latest Nintendo Direct, the company announced that the Virtual Console would launch after the update.
In addition to the faster system load times and Virtual Console, the system update will add the ability to download and install games while the system is off or you are playing a game, and a quick access to Wii Mode. Wii U Panorama View is also slated to come out around the same time as well.