Japanese gamers have a chance to nab another cool limited edition 3DS XL.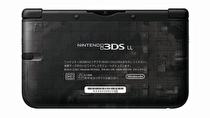 An originally designed Nintendo 3DS LL (XL in the West) based on Super Robot Taisen UX (Super Robot Wars UX) is coming to Japan on March 14.
The console features a black color base with a space map overlay. Super Robot Wars is a tactical RPG that features mechanical suits from anime and manga, most notably from the Gundam universe. The series originally debuted on the Game Boy in 1991 and has appeared on every Nintendo console and handheld since.
The stand alone retail and download versions of Super Robot Taisen UX will retail for 7,140 yen while the 3DS LL bundle will retail for 26,040 yen.