The Hackmii Installer has been updated for use on Nintendo's newest console.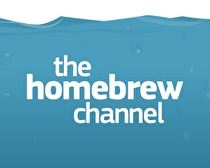 It has been mere weeks since the Wii U launched in United States, and the fellows at Wiibrew have already developed a new version of their Hackmii Installer that allows players to install Homebrew Channel, or HBC for short, onto the new home console.
Currently, the channel will only work in the Wii U's emulated Wii Menu mode, and does not work in Wii U mode.
Homebrew Channel is an application that allows users to boot homemade software on their console, including tools that launch imported games, media players, save file organizers, fan-made games, and emulators for old video game systems.
During the last generation of home consoles, Wii system updates were continually released for the sole purpose of removing any installed versions of the Homebrew Channel and disabling the exploits hackers used to install it onto the system.
More details on this new development can be found here. Needless to say, caution is advised for anyone who wishes to attempt use of this software as it will void warranty of your system and may result in banning from Nintendo's online community.