The next 3DS-to-Wii U eShop port is coming early next year and might use Miiverse.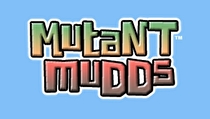 Mutant Mudds Deluxe will release on the Wii U eShop in the first quarter of 2013, according to Renegade Kid Co-Founder Jools Watsham.
In addition, the Wii U version of the game will feature "even more" content exclusive to the platform. Recently, the 3DS version of the game was updated with new levels that were developed for the PC version of the game. Those levels should also be included with the Wii U version.
When asked if the game would support Miiverse integration on Wii U, Watsham stated that they were investigating the possibilities.