Nintendo may be taking a loss on the hardware, but it doesn't take much to recoup.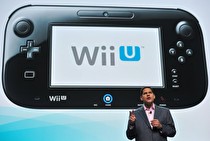 In a recent interview Nintendo of America's President Reggie Fils-Aime, has elaborated on how the Wii U hardware is currently being sold at a small loss, the first time in Nintendo history for a console.
Reggie stated that as soon as a customer buys just one piece of software, then that entire transaction becomes profitable.
The Wii U is currently being rolled out around the world, with North America being the first to launch. The system will be launching in Europe on November 30, and Japan on December 8.