The company responds to yesterday's "hack."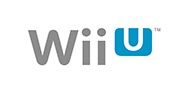 The fervor surrounding the Wii U launch yesterday briefly intensified when NeoGaf user Trike started a thread in which he claimed to have stumbled upon a debug menu within the system.
Today, however, Nintendo issued a statement clarifying the nature of the find, stating that the menu accessed was simply a "mock up."
"It has come to our attention that some people were able to access a mock up menu on Miiverse following the launch of the Wii U in the US," reads Nintendo's official statement. "Please note that this was only mock up menu and has now been removed and is not accessible."