Get freaky with this sneaky update.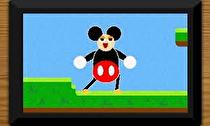 An update to Freakyforms: Your Creations, Alive has been released.
The update brings compatibility between Freakyforms and Freakyforms Deluxe, allowing the user to share Formees between both games, though the use of Formees from Deluxe is limited in the original.
Formees can also be shared in Deluxe by loading a picture of a QR code instead of scanning it, similar to upcoming eShop game Crashmo/FallBlox.
The update and the both games are available now in North America and Europe.