The game makes its long-awaited debut in a matter of weeks.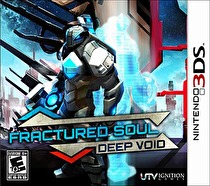 Fractured Soul is set for release on the North American 3DS eShop on September 13 for $11.99.
The game was initially intended for a retail release. However, as the months went by without the game hitting stores, developer Endgame Studios began to consider digital distribution. The final price of $11.99 was decided upon as a compromise between digital pricing and retail pricing, according to Endgame Studios managing director Grant Davies.
In the interview with Joystiq, Davies commented on Nintendo's business strategy to publish richer experiences, such as New Super Mario Bros. 2, through the eShop.
"The more quality products you can find in the eShop the better. Gamers need to be confident that when they go to the eShop, they're getting a quality offering. That's one of the problems that something like the [iOS] App Store has," said Davies.
He added that when games like Fractured Soul and New Super Mario Bros. 2 are added to the eShop, the customers are "more willing to engage with eShop and check out what's on there."