Games, prizes, cosplay, and more will be at Mario's latest game launch.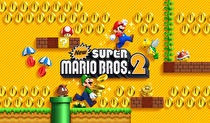 Nintendo Australia has announced that on August 18, 2012, they will be hosting a New Super Mario Bros. 2 launch party in Melbourne.
Where: The Nintendo Experience, EB Games, 67 Swanston St
When: Saturday 18th August, 12pm - 3pm
The afternoon will include the chance for Nintendo fans to win prizes, check out the latest Mario game, StreetPass with each other, and get to see the Nintendo 3DS XL in action. A Mario dress-up competition will also take place for those who want to come dressed as their favourite Mario character.