The little hardware revision that could gets a makeover.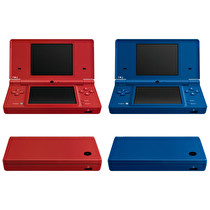 Two new color variants of the DSi are coming to America.
From its official Twitter account, Nintendo of America tweeted a picture of the Matte Red and Matte Blue systems. Along with the picture, the company also indicated that the systems could arrive on store shelves "as early as this week."
This news comes just a few weeks ahead of the launch of the 3DS XL in America.