The studio behind KI: Uprising reportedly shut its doors last month.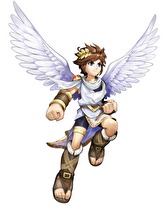 Project Sora, the studio started by Masahiro Sakurai, closed at the end of last month.
A message on the studio's website notes its closure as of June 30. The website itself closes as of July 31.
Project Sora, formed by Sakurai in 2009 following the release of Super Smash Bros. Brawl on the Wii, released only one game, Kid Icarus: Uprising on the 3DS, earlier this year. Sakurai's own independent company, Sora Ltd., is unaffected by Project Sora's closing.
Sakurai is currently heading up the development of the next Super Smash Bros. title for Wii U and 3DS alongside Namco Bandai.