The new Mario 3DS game will be coming in August.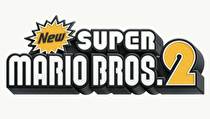 New Super Mario Bros 2 for the Nintendo 3DS will be launching in Australia and New Zealand on August 18, 2012.
New Super Mario Bros 2 will be the first title to be available to buy at retail stores or as a digital download from the eShop, giving consumers more options in how they want to purchase the game.