UPDATE: Nintendo responds, says report is based on speculation.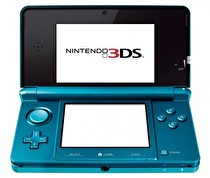 UPDATE: Nintendo responded to Nikkei's report, saying that it contained a number of errors and was based on speculation. The company then said people should pay attention to their pre-E3 and E3 events for their official announcements.
I guess we will find out if Nikkei was right very soon. The original article follows:
The 3DS will likely get a redesign, according to reliable Japanese newspaper Nikkei.
The new system, possibly coming out as early as this summer across all regions, will have a 4.3-inch screen, which is 1.5 times larger than the current model. The announcement of the new design is expected to come from Satoru Iwata at Nintendo's E3 press conference tomorrow.
Nikkei has previously accurately reported on both the 3DS and the Wii U before their official reveals. While we'll likely have to wait until tomorrow for an official confirmation, it's looking like a 3DS redesign is imminent.