In addition, there was immediate turmoil in the developer's plans to bring it to HD consoles.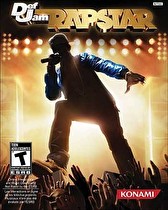 Def Jam Rapstar was originally a Wii exclusive title when it began development, as reported by a recent GamesIndustry interview with 4mm Games founder Jamie King.
"Considering it started as only a very small, few million dollar Wii thing, it grew and grew," King says of the 2010 rap-themed karaoke game.
The interview, which focuses on the studio's recent legal and monetary troubles, also notes there was initial turmoil in the developer's eventual efforts to bring the game to other consoles, as 4mm Games "couldn't make any of our own peripherals, which was frustrating. We weren't allowed by Microsoft and Sony."